entertainment
Published on June 22nd, 2012 | by StagMan
0
How to make the best of the stag night!
The biggest tip we can give when organising a stag weekend, is thorough planning! You'll need an itinerary for the trip that will be mean everyone is occupied doing something and no one is sat around twiddling their thumbs.
Sometimes the best man will spend their time just organising the day's activities. Their theory is to sort out the day and let the evening sort itself out, meaning you will just go with the flow. But that theory is asking for trouble as many problems can occur in terms of queues, not enough availability and the fact that you're in a large group!
That is why booking an organised trip with StagWeb means these problems won't come into effect with your party. It doesn't mean you will be pushy and everything has to be set to a strict time, it just means you can make the most of your stag night without any problems.
Once you have decided on your stag do activities during the day, its time to plan your stag night entertainment. Below is a list of some of the ideas you may wish to choose to celebrate the stag night in style!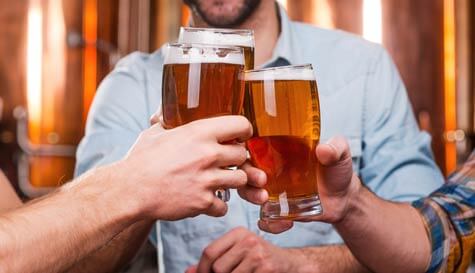 Casino
If you think luck is on your side, then a night at the casino is a great way to start or end the evening. If you think of yourself as a James Bond, then this is for you.
Greyhound racing
This is great entertainment for the whole group as you don't have to be an expert to pick the winning dogs.
Hooters
This is certainly a good place to start the evening,  not only can you enjoy the eye candy, the food's pretty good as well!
Horse racing
There is no better feeling then a day at the races watching your horse cross the winning post 1st. This will certainly get the ball rolling for a top night with the boys.
The sports bar
We're pleased to announce that we now offer The Sports Bar at a number of destinations around the UK. It means whatever the weather, you and the boys can enjoy an evening or afternoon having a few games of pool or snooker, have some grub and watch the live game in your own VIP area. It's a fantastic option to get the night kick started!
Lap dancing
Lap Dancing and stag dos go hand in hand like Morecombe & Wise and is quite a traditional entertainment activity on a stag night.
Strip dinner
This activity does exactly what it says on the tin and offers something totally different to your normal way of having dinner.
VIP nightclubbing
No evening is topped off without a night at a club but with StagWeb we will give you a VIP experience to make your stag night even better.
For our full list of entertainment see our stag night page.
---