stag fun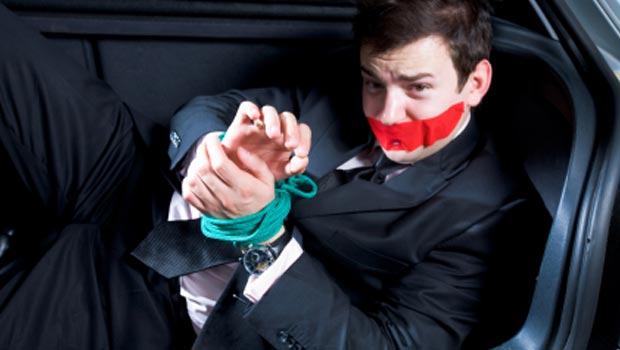 Published on June 18th, 2012 | by StagMan
2
stag do kidnap prank gets on wrong side of the law
A mum and daughter were out shopping on Friday at 11.20am when they witnessed a terrifying scene. They watched in shock as a helpless man was approached by a gang wearing tights over their faces who proceeded to tie him up before bundling him into the back of a car. The gang then sped off in two cars towards the M5.
In a state of shock, the mum and daughter phoned the police to report the incident. The police then immediately sent police to the scene to treat the case as abduction. After putting out a call for the two cars involved in the abduction, Avon & Somerset police spotted the kidnappers heading south towards Bridgewater in Somerset. The police then proceeded to stop the car by junction 24 near Bridgewater, it is unclear as to whether the police turned up armed, but after approaching the vehicle it turned out that all the men involved in the kidnapping were on their way for a stag do and the man who was kidnapped was the stag!
Unfortunately the police did not see the funny side and gave the boys a good telling off. A police representative said "while this may have been considered as a harmless prank, a significant police response was unnecessary diverted through heavy traffic and adverse weather to attend this incident". They also explained that they could arrested the whole group for various offences, but they believed the best course of action was for the group to apologise to the mother and daughter.
So the moral of the story is to be careful when arranging a stag do prank, even if it does seem hilarious it could heavily affect other people and could put yourself in hot water, especially if other people don't find it as funny as you.
---