We have experienced all kinds of stag dos and thanks to those parties we have gained exclusive intel about how to stitch up a stag. Through our experiences there are many activities and things that you can do to ensure the stag never forgets his last night as a single man. He is taking the biggest step of his life, which means you must do your utmost to make this night unforgettable. However, if you're running out of ideas and want some inspiration, then keep reading. We have some fantastic stories and ideas to share with you.
We would (never) say to you that you should sneak liquors into his drink, that is irresponsible drinking, but planning some drinking games behind his back is a brilliant way of stitching him up.
However, stories of stitch ups that don't involve drinking are often ones that stay with the stag and party members for the rest of their lives. We have heard of people wearing face masks of the stag's fiancée so wherever he went and whatever he did, she'll be looking right at him – nothing's kept secret now. Then there are stories of men leaving the stag handcuffed to a train seat and getting off at the next stop, confiscating his wallet and phone and leaving him with one instruction, find them at the stag do.
Another way that isn't as extravagant, but excellent when wanting to put some nerves into the stag is sending a group email to everyone stating that all the stag will need is the clothes on his back and perhaps his car, the rest is sorted, or something of similar ilk.  After you've sent out the email, retract it leaving the stag uncertain of the day and night's activities.
The easiest and immediate way of getting a rise out of the stag is to dress him up. No questions asked, he has to do as he's told and wear what is given to him. Looking at the selection of costumes All Fancy Dress have to offer, the stag could wear a Borat mankini, an adult baby romper suit or even a Bruno Lederhosen costume. There are so many costumes and accessories for the stag and party members to wear, you're sure to never run out of themes or ideas.
The best ways to stitch up the stag has been written by All Fancy Dress who has a fantastic range of stag night costumes. You can find all the fancy dress outfits you would ever need for a stag do right here.
Stag Prank Ideas
And if it's proper prank ideas that you're after then check out our new prank page on the website here which includes the following great pranks: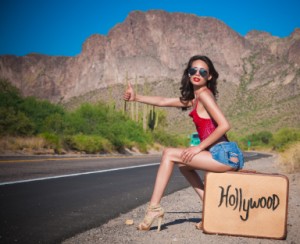 Fake bride – we'll sort you out with a fake marriage certificate, a fake bride, a fake wedding ring and a sexy strip show!
Roly Poly Show – He wont see this coming, you'll get a lovely, large stripper who'll perform a strip dance show, ideal for some priceless pictures of the stag!
Sexy Hitch Hiker – Pick up a hitch hiker from the side of the road only to find out it's a stunning woman who's ready to perform a sexy show for you…
Sexy Maids – Choose between having one or two sexy maids performing an exotic strip show for the unsuspecting stag…
Stag Arrest – Have the stag 'arrested' and taken to what he thinks is a police station but is actually a strip club. The blindfold is taken off him and sexy ladies are ready and waiting to perform…
 Check all these and more out on our stag pranks page today and get your stag stitch up sorted!