StagWeb news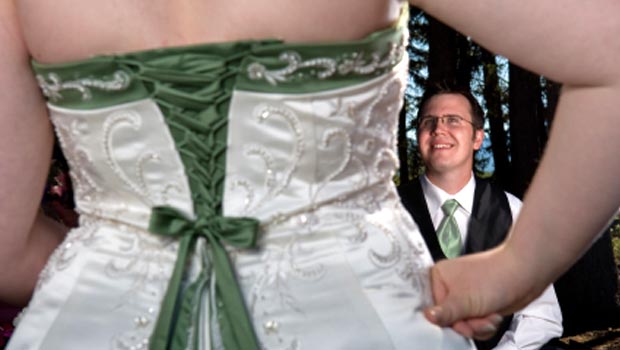 Published on July 11th, 2012 | by StagMan
0
Disease control gives wedding planning advice
In the past they've given warnings about hurricanes, volcanoes and a "zombie apocalypse" but the US CDC (United States' Center for Disease Control and Prevention) has issued their latest warning about a potentially hazardous event: weddings. They published their CDC's Wedding Day Survival Guide on Monday and in the first 2 days it was read 1000 times. The guide aims to help frazzled brides, grooms and their exasperated friends and family members get through the Big Day. After all, the office says in the guide, planning for a wedding isn't so terribly different from planning for a public health emergency or natural disaster.
Regina Quadir, who wrote the guide, said she saw parallels between weddings and the hurricanes, tornados, power outages and wildfires that have been plaguing America all summer long. "The two king of just seemed to have a lot of similarities," Quadir said. "Both are stressful events where you have to be ready for the unexpected and both require planning ahead." Their last advice-filled post was entitled "Disaster Movies: Lessons Learned", in which it pointed out how characters in movies like "Contagion", "Twister" and "The Day After Tomorrow" might have fared better if they had been prepared for disaster.
"Emergencies could range from a tornado, health issues, monster-in-laws or bridezilla on the loose," the CDC wrote. "Just like you should know the risks of putting feuding family members in one room, you should also know to check the weather report." Put online just in time for both wedding and hurricane season, the guide encourages those in the wedding party to be ready for anything that might happen on a wedding day: a passed out guest, an emotional bride or the need to keep guests safe during a tornado or tropical storm. In a bid to ensure the article is taken seriously, the CDC advise that wedding planners should build a kit, make a plan and stay informed.
Here at StagWeb we're not entirely sure the guide is going to get people making 'tornado kits' as a present for the blushing bride, but you never know. Luckily here in England we don't have the dangers of tornados and hurricanes upon us so we have to make a little bit of danger for ourselves-get your adrenaline pumping with some blo karting, hydrospeeding or cliff jumping!
Check out our stag do extreme sports and let us build the kit, make a plan and stay informed for you!
---