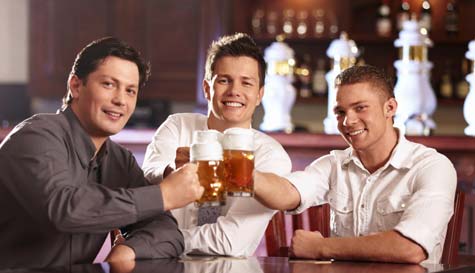 On your Amsterdam pub crawl treasure hunt, you'll go on a boozy adventure with a difference. As well as plenty of decent bar room banter you'll need to be quick-witted to ensure your team beats the other stags to the next bar!

Along the way, there'll be some truly mind-bending clues to solve, tricky challenges to face and some hilarious scavenger hunt items you'll need to add to your swag bags. Of course, the more Dutch beer you drink, the harder it'll be to deduce the next mystery, so make sure you aren't left Sher-locked in one bar while the other team makes you look 'elementary!'

Your route to victory will reveal itself to you as you stop off at a few top-quality taverns along the way for some liquid refreshment. You and the guys will receive 1 free shot each at one of the bars.

The first team to the finishing line will claim 'overwinning' (that's the Dutch word for 'victory') and their hard-earned treasure. The pub crawl treasure hunt is a great way to spend an evening seeing the best bars the Dutch capital has to offer while getting stuck into an exciting challenge that's sure to get all the boys laughing!