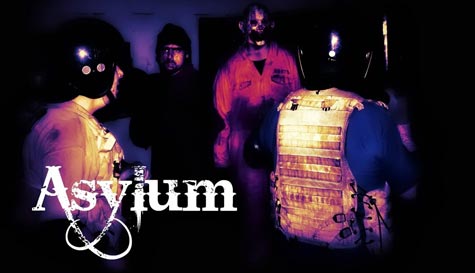 Getting in is easy, it's the getting out that's the killer.

Are you mad enough to take on one of our most extreme activities ever? The Asylum Experience isn't one for the faint-hearted. In what is essentially a video game/horror movie come to life, you can push the boys to their limits and experience the ultimate horror survival experience.

Here's the brief: A bio-chemical company has been working to develop a vaccine to combat the lethal effects of biological weapons. However, a whistleblower has told police that in collusion with a local mental asylum the pharmaceutical company have been illegally testing on inmates. The patients have now taken over an area of the facility and the remaining test subjects have been let out...

You and the boys will be instructed to assist in regaining control of the facility before the subjects can gain entry to the laboratory; otherwise, the virus could cause an apocalyptic level scenario.

Your mission is to contain and control the madness. Should you fail we'll ensure your remains (if there are any) are passed on to your loved ones.