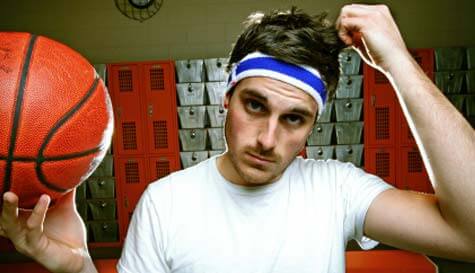 Any good stag party needs a few vital ingredients. Good mates. Good drinks. And a healthy dose of sporting competition. And if basketball is the sport of choice for the groom then we'll help line up a great session of great sporting action. It might also help some of the lads sweat out the damage they're still suffering from the night before.
If there's one thing we know about basketball, it's that when you feel like chilling out, maxing, and relaxing all cool, there's no better sport - making it the ideal option for when you want to spend a few hours hanging out with the boys. A little bit of competition is always well received by lads on a stag do, and basketball is an excellent way for boys to indulge their athletic side - it's not as common as something like football or rugby, and is lower key and cost than booking in paintballing or go-karting. As laidback or intense as you want it to be, it's great both as a bonding activity at the start of the weekend to get the lads talking and working together or as a wind-down to clear your heads and wrap up the weekend before you all head home. Now all that's left to do is figure out exactly what 'maxing' is.

With basketball giants (literally - they're all massive) like Shaquille O'Neal, Kobe Bryant, and LeBron James taking in hundreds of millions of dollars each year, we're tempted to get on the court ourselves... and even if dunking is just a dream to you, it's still a brilliant way to pass a little time on a stag weekend.