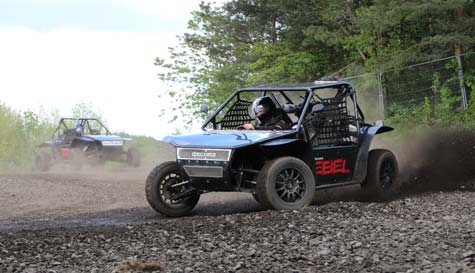 Get down and dirty in Birmingham with an action packed day of high speed off road karting at our epic Birmingham off road karting facility. With a massive 650 metre long and 6 metre wide track to make your mark on, there are few places as well equipped for off road stag carnage as this one.

With a simply staggering 931cc engine, our facility's WA Rebel Buggies are among the most powerful off road karts available. You'll be ripping across the track, kicking up clumps of mud and skidding through every last bend and twist in the track, battling against up to five other stags in order to reach the front of the pack where you'll really be able to let loose and set the fastest times. With most of the track being 6 metres wide, there'll be bucket loads of chances to overtake and prove your driving credentials.

Over the course of three 6-stag races, you'll attempt to put down the best lot of lap times in order to claim your place on the podium and claim your medal, be it for first, second or third place. It's not just medals that are up for grabs however, there are some serious bragging rights to be had here, so master those corners and battle it out on the straights in muddy stag competition!