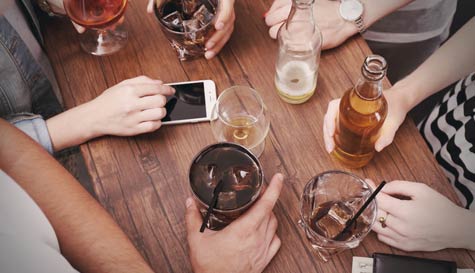 If you're looking for something a bit different for your stag weekend in Birmingham then treasure hunting is the perfect option. It's a great, cost-effective activity for groups looking to get to know the city whilst having a laugh with your mates, or breaking the ice with some new ones.
This is a self-run activity which operates via our top-notch SMS technology, offering you maximum flexibility and giving you complete control over your event. A Takeaway Treasure Hunt pack will be delivered to your door approximately two weeks prior to your event. This will contain all the necessary details you'll need in order to run the event yourselves on the day, including maps, clues, answer sheet, team tasks and full instructions.
Everything is set up for you so that all you need to bring is a fully charged mobile phone for each team and you're good to go! Our treasure hunt is available in two different formats - the Code Breaker or the Pub Challenge, so let us know which option you'd prefer.
There are few better ways to get the lads off the sofa and out on the town than with a spot of good old fashioned stag competitiveness. You don't have to get covered in mud or paint, or even break a sweat during this laid back stag classic! So get to problem-solving and treasure hunting for fun-filled, banter fuelling activity you'll remember for years to come.