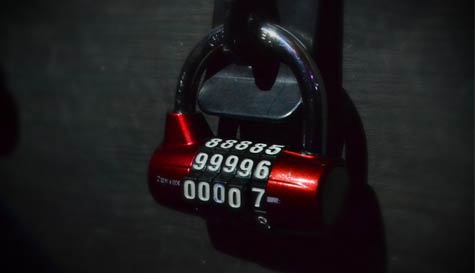 "Do you want to play a game?"

Enter the suspense as you become the subjects of your own thriller movie scenario.

There are three eerie rooms for you to choose between. Once you enter a room you have just 60 minutes to solve the riddles and escape...
But choose wisely...
This could turn out to be the last room you ever see!

There are three rooms to choose from:

Taken
A policeman has gone rogue and become obsessed with finding and punishing a murderer in an unsolved case. His madness has driven him to suspect the groom of the crime and has taken him away and locked him up.
The rest of you must break in to help your friend to escape. You'll be in two separate rooms but you can communicate and there are clues and gadgets hidden in both rooms that might help you get out. You'll all need to work together.
But the clock is ticking... and maybe he'll be back before you can escape?

Da Vinci's Secret
Dr Albright has been collecting clues to the Holy Grail for a long time, as a friend, he has always trusted you but you're convinced he is perhaps hiding a great prize from the world. Can you solve the riddles and puzzles in his room that might reveal a truly great treasure?
Or will Dr Albright be back before your work is done? And how will he react when he finds you?
Time is running out!

Contagion
Inside the room is a vaccine to a deadly virus that could spread throughout the world in a matter of days (imagine The Walking Dead but with a higher body count!?!). Only you can save the world, but to do so you must enter the room that holds the vaccine, the bad news is that once you enter the room you will contact the disease. Once infected the virus will take hold and is usually fatal within 1 hour.
So you have just 60 minutes to save yourselves, your friends and the rest of mankind. No pressure then.