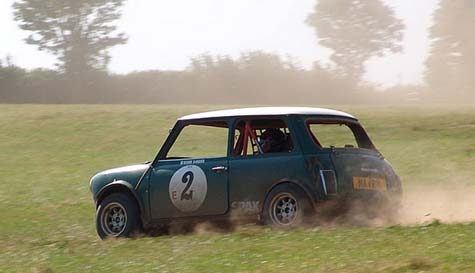 Bournemouth might be reputed to be all about the water sports, but here's a little known secret: they do a hell of a line in motorsports too. Stags always love the chance to get behind the wheel and let their inner petrol head out, and the chance to put their foot to the floor and drive flat out is difficult for the lads to resist.

Even better, though, is that now on our 180 acre Bournemouth multi activity motor day site, you and the lads don't have to waste time arguing about which big powerful engine you attempt to tame next - instead, you can take part in our Bournemouth multi-activity day and give them all a go. You'll be able to try:
Quad biking -Our Bournemouth quad bikes are currently a fleet of 125cc quad bikes ideally suited to roar across the 1.5 miles of slopes, splashes, and mud holes we've got set up. We say "currently" because the quads area replaced every two years, ensuring you get only the absolute highest in service and safety.
Mini racing - They might look adorable, but with 1000c of pure off road power, it's not surprising that the mini cars have a full race harness and roll cage.
Hovercraft flying - Completely unlike any driving experience you've had before, for two reasons. 1... they don't have breaks. 2, they can fly. Well, ish - you'll be able to hover 6 inches above the ground, which is more than you do in any other car.
If you want variety on your Bournemouth stag do and need a break from all that driving, you can swap one of the motorsports for:
Cross bow shooting.
Clay shooting.
Archery.
Air rifles.