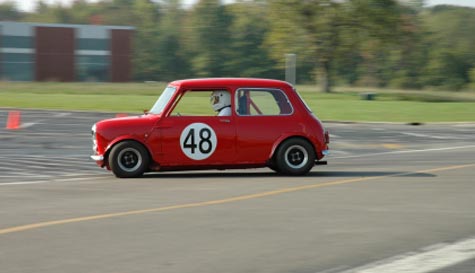 Believe it or not, the Mini used to be one of Britain's most prized race cars. It's small, lightweight frame meant it could go around the track really, really fast. It even featured as the star car of the British classic
The Italian Job
. On our Bristol mini racing, you'll find out first hand why this car was so loved in its day, by throwing it at full speed around a race track!
While the Mini is hardly seen as the peak of British engineering these days, it still stands the test of time as being fun, fast and seriously furious. Especially when you're driving Mini's that have been race converted to produce a whopping 1000cc. This is full throttle mayhem that'll see you needing all the driving skill you've got to get around this track the fastest.
Mini racing is a great chance for stags who've boasted for years about their 'godlike racing ability' to finally prove themselves. In this challenge, you'll be pushed to the max to produce the best race time possible.
Lap times will be recorded to the millisecond too, so there'll definitely be no room for arguments. Make the most of those practice laps; you'll need them if you're going to dominate this hardcore track.
Discover who's a 'Stag Stig' and who should really be getting the new nickname of 'Captain Slow' in a racing event that'll thrill all the lads, and give you the perfect chance to race in these classic cars.
PLEASE NOTE:
Mini Racing in Bristol can only be booked as part of our
Ultimate stag activity day
.