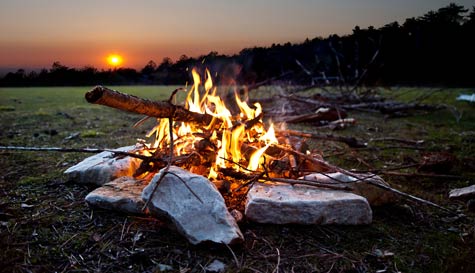 Think you've got what it takes to survive in the wild? Could you cope without your smartphone, remote control, fridge freezer and armchair if you had to? Ever watched Bear Grylls, Ray Mears, et al. and thought: "Yeah, I could to that?''
Well now's your chance.

You'll need to learn how to find your own food, source water, build shelters, keep warm in the great outdoors and build a seaworthy craft in a race to safety that will test all the lads to the max. It's time for them to put away their hair product, moisturisers and eyebrow tweezers and man up!

Set in absolutely stunning surroundings (often used for military training) and lead by survival experts, the stag party will be split into two teams before taking on a circuit of massive man-challenges that could see a few of the lads have their 'man cards' revoked before the day is through. You'll be shown how to complete each task by the experts before being left to fend for yourselves in a head to head race against the opposing team.

Selfies

If the lads are already missing their phones after the first hour then don't panic, we'll fill their selfie addiction with some snaps and videos of the teams in action taken by the expert guides.

This isn't just a matter of brawn and bottle, you'll need to exercise the muscles between your ears and use real teamwork if you're to survive. But we've never lost any stags on a Castaway course... well not yet anyway.

Mix It Up

Real thrill-seekers can mix it up by adding another epic activity to their day:
Lunch

Lunch can also be provided at an additional fee (or of course you could catch your own... although it's probably best to say no if any of the stags offers you a "Bear Grylls cocktail").