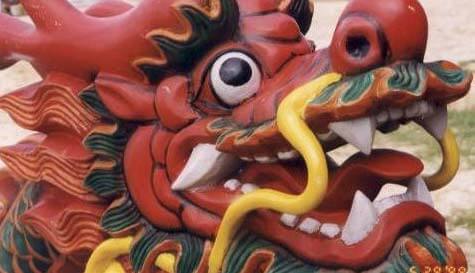 There are a lot of epic water sport activities that you can get involved with on your stag weekend, there's kayaking, white water rafting and many more. But there's only one watersport that'll give you and the boys the chance to work together in an activity that'll require all your rowing skill as well as being an awesome test of strength; dragon boats.

In our dragon boat race event, your stag party will need real teamwork as you push yourselves to your physical limits in your boat. These fearsome vessels date back hundreds of years and the origins of the sport come from riding into battle at high speed ready to ram the enemy. Although please try not to aim for any innocent bystanders in pedalos just to "show them who's boss".

At 15 meters long, it'll take all the strength your combined stag team can put together to push these epic rides through the water and see your team claim the title of dragon boat racing champions on your stag party.

It's possible many of the lads won't have tried dragon boat racing before, this is a crime against fun in our book. While we won't revoke your man-cards just yet, it's definitely something you need to change as soon as possible.

So dare to be different, take on the gods and your fellow stags in this most ancient and mystic style of racing as you try this unique watersport for yourselves? We think the winners should be toasted with the traditional celebratory drinks, probably bought and paid for by those that quite literally were left trailing in their wake.