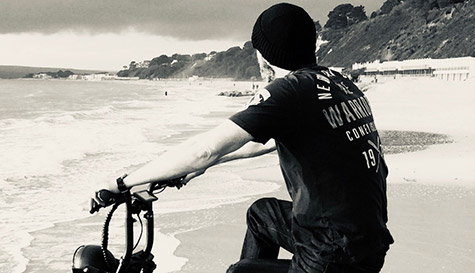 Bus tours? Leave those to the grannies and school trips. If you and the boys are going to tour the city, you're going to do it right. Well, with the Edinburgh Instagram Tour, you'll be able to bounce about on your very own electric bikes (yes, that's right, no pedalling to punish any hungover stags) checking out all the coolest landmarks as you go. A great way to see the awesome city of Edinburgh and a chance to flood those Instagram Stories with some great photos so you can prove you didn't just spend all weekend in the boozer!
You'll meet up with your guide in a central location, have a speedy safety briefing, then set off. Your electric bikes were designed for comfort, so you'll have a relaxing, bump-free ride. They have a range of 25-30 miles which is plenty for your trip, though you can switch it to Pedal Assist Mode and give it a boost if you felt the power dip down.
What's included:
Edinburgh Castle
Victoria Street
Greyfriars's Cemetery
Arthur's Seat
Calton Hill
Dean Village
Charlotte Square
& more
Prior to setting off, make sure you've charged those phones up so you have enough juice to last the duration - you're not going to want it to die when you're snapping the impressive views from Calton Hill or checking out the iconic Edinburgh Castle.
Whatever you've got planned when you're in the comedy capital of the world, the Instagram Tour provides a great change of pace on the stag trip. If you were looking for something a little bit unique to throw into the mix and wanted to get out and get exploring, then this is ideal. So gents, get those cameras, hashtags and filters at the ready!
All that sightseeing can be thirsty work mind, so once you've completed your Tour de Edinburgh you and the boys will have earnt a drink or two. Double down on awesome activities and throw a Whisky Tour into proceedings. Contact a member of our team today for more information about creating that epic weekend away.