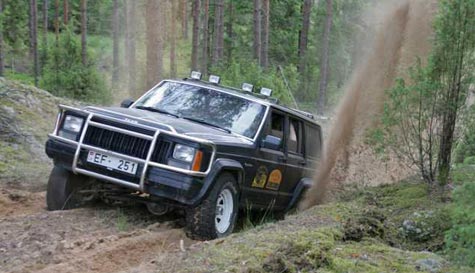 The sun is high is the sky, you and the boys are strolling about in your tropical board shorts and you've already taken a dip in the sea - what could be a better way to pack out your day on an Ibiza stag weekend than cruising around the island in a massive jeep? Wind down the sunroof, whack those shades on and get ready to party as you pump summer hits from the jeep's stereo. This, gentlemen, is stag do nirvana.

Explore the beauty that the island of Ibiza has to offer on this amazing jeep safari where you'll spend the whole day travelling across the island in open-air keeps, visiting the best spots and secret gems of Ibiza. Each jeep will be filled with 4 lads, which makes it pretty much the perfect way to keep all your boys together and to enjoy plenty of laughs and banter as you go along!

Choose between a day tour to keep all the lads amused and out of the bars or a sunset tour to kick off an amazing night out. Whichever option you decide to go for, you can be sure that a jeep safari will make for some truly unforgettable times on the gorgeous white party island.