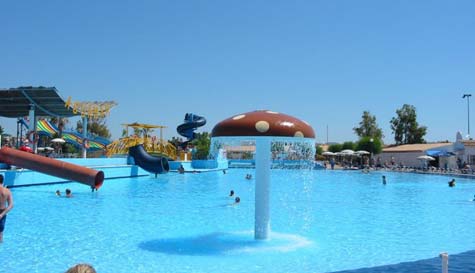 Yes, you are indeed old enough to know better. Is that about to stop you? Hell no!

It doesn't matter what age you are, waterparks are cool. And if you're adults then waterparks are even cooler. Grown men, battling down flumes, rapids and cutting it up rough through white water? Awesome! Combine that with some of the huge rides available like The Kamikazi, Black Hole and Twin Twister and days out just don't get better than this!

If you are heading to Ibiza for your stag party, then chances are you've already got your nightlife options covered and know exactly which clubs you want to head to. But it is also important to consider what to do during the daytime. The stag party is all about saying goodbye to the grooms formative years as he makes that final step into manhood and becomes a "responsible grown-up" (any man who truly knows what one of those is please send your findings to StagWeb.co.uk ASAP, thanks!).

So what better way to celebrate his last days of bachelorhood by doing something that none of your other halves would really approve of with a total regression to child-like pleasures and huge adventure park thrills. If you want to take advantage of the scorching temperatures, then a trip to this awesome waterpark will ensure your weekend makes that final step from "epic" to "legendary"!

If you feel in need of a bit of R+R after an inevitably heavy night out then sun-loungers and parasols will allow you to take it easy and dip in and out of the pool whenever you need cooling off. But for those of you that don't need to be told to "man up!" there is plenty of aquatic activities to keep you laughing and a cafe to keep you refuelled with hot food and cold beer, you can be confident of a memorable day.