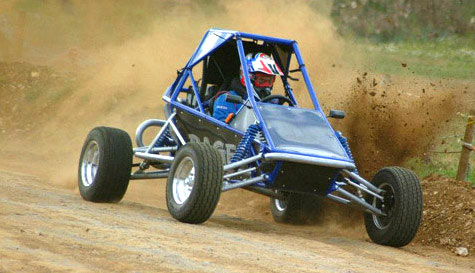 Speed freaks and petrol heads will love this amazing experience of high-speed thrills and spills. Simply put our Leeds stag party of road Rage Buggies are EPIC!
If you've never seen a Rage Buggy in action before they are the Tasmanian Devil of the motoring world and will literally chew up and spit out any terrain you point them at. This session is all about speed (while making sure you keep the buggies shiny side up at all times, "Four wheels good, two wheels bad"). You'll be kept safely in place by a four-point racing harness and steel roll cage. Which is just as well as the 620cc Honda V-Twin engine is an absolute beast!
Once you've all had the safety drill, you'll take to the track for a practice run. Then it's game faces on and every stag for himself as you race in a time trial to see who will be your Stag Stig and which Sunday driving stag should stick to taking the bus.
The amazing site has a full range of epic activities so you can build a complete day of man madness:
Please ask our team for more details.
And so that none of the lads go hungry there's even an onsite cafe to help ease them over any effects of a big night before.