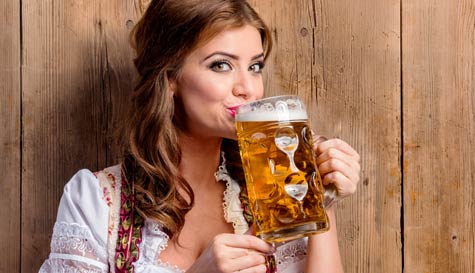 No self-respecting stag weekend is complete without sampling the amber nectar and raising a few glasses to the groom. So why not combine your thirst for beer with your thirst for knowledge and indulge in an awesome Liverpool stag do Beer Tasting session?

Good fun and with plenty of beer-based banter on tap, this beer tasting session is unsurprisingly an ideal fit for a thirsty group of lads visiting Liverpool. In this two hour session hosted at a top Liverpool venue, you will have the chance to taste 4 specially selected premium beers, alongside an experienced enthusiast who will guide you through the history of the specific tipple and its brewing process. Once you have sampled and weighed up the considerable merits of the various beers on offer, you will choose your favourite as a pint to finish with.

It's a great way to gain plenty of beer-related pub trivia and also arm yourself ready for your first appearance on QI. Of course, you'd better hope Toksvig asks beer-related questions otherwise you're going to look a bit of a numpty.

It's a great way to share a few laughs and a few pints with the lads on a Liverpool stag do. Plus, not only will you get to sample some great local beers, but you'll also come away with a whole new appreciation for the perfect pint. So all hail to the ale, three cheers for the beers, may your nuts always be salty and your taps never run dry.
After your delicious tasting session, refuel ahead of a big night out with a spot of stag dining. Whether you fancy Italian, Mexican, Cuban, or just regular Pub Grub, we'll arrange pre-paid dining at a great city-centre venue so you and the boys will be perfectly positioned to hit the town afterwards.
Speak to a member of our friendly team today for more info about creating the ultimate Liverpool stag night out.