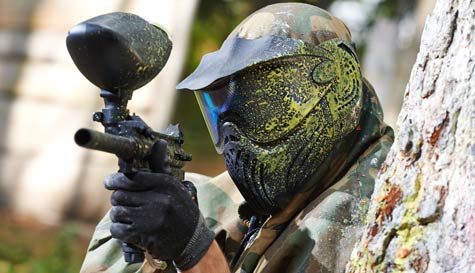 As the best man, it's your job to deliver the biggest and best stag weekend ever. But don't worry, we've got your back and will help put together a complete day of awesome stag challenges for you.
You'll head to one of the North's best multi-activity sites where a range of stag sized events await. Set in 200 acres of rolling countryside this is a great setting to get over the exertions of the night before and treat the groom to a lesson in sporting humiliation (it's what he would've wanted). You can select 2, 3 or 4 activities, choose your activities when booking and everything will be waiting for your arrival.
Guns, bows, quads and hawks... Choose a combination of events that will see the guys battle it out to prove sporting superiority (or at the very least to try not to become last!). Activities include:
Each link has a full list of details for that activity. This weekend is the groom's last hurrah so it seems only fitting that you give him one last chance to prove himself on the sports field before he shuffles off to become a pipe and slippers man.
We should point out that when it comes to sporting endeavours we're not condoning complete groom humiliation... But if that happens to be a side effect of a day of great competition then so be it.