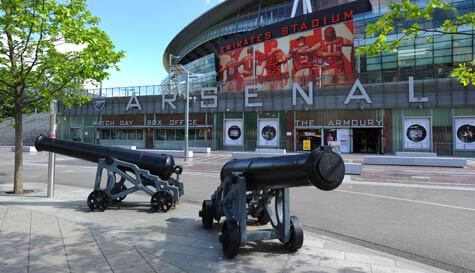 This brilliantly put together tour features voices from Arsenal legends who'll guide you around the Emirates Stadium with tales of some of Arsenal pivotal moments from the men who were there. Wearing Audio/visual headsets you'll hear from the boss as you take your place in the changing room, You'll also get to experience the roar of the crowd as you walk down the tunnel to get pitchside.

Real Gooners can test their football knowledge against a team of legends. Both the self-guided tour passes and Legend tours include a trip to the interactive Arsenal Museum which includes; Michael Thomas' boots from Anfield '89, Charlie George's 1971 FA Cup final shirt and Alan Smith's shirt from 1994's European Cup Winners Cup Final. Other players featured include; Bergkamp, Wright, Seaman, Keown, Adams, Viera, Pires, Dixon, Merson and of course King Thierry.

While some fans have questioned the expense, the Emirates Stadium is one of the most technologically advanced football stadiums in the world and a solid foundation for future Arsenal success. You'll get to see and learn exactly how the designers, architects and players themselves have shaped this incredibly high-tech football cathedral.

For die-hard gunners, this is as close as they'll ever get to living the dream without pulling on the red and white shirt and taking to the pitch themselves. The perfect London stag do day out for any Arsenal loving groom.