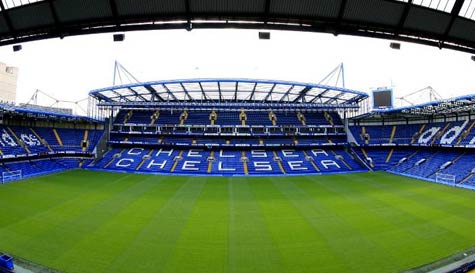 If the groom-to-be is a true blue then this really is all his Christmases at once as you take him on an up-close and personal look around the sacred Stamford Bridge Stadium during an unmissable tour of the home of Chelsea Football Club. The tour is fun, informative and will allow any Chelsea fan to see exactly where his heroes make the magic happen.

The fully-guided tour will take you behind-the-scenes of one of the world's greatest football teams, giving you access to areas normally reserved for players and officials with plenty of photo opportunities along the way.

The one hour tour includes:
Home and away dressing rooms
Walk through the player's tunnel
Pitch-side and dugouts
Pressroom
Television room
Followed by entry to the Chelsea FC museum
Admittedly not all the stags might be die-hard Chelsea fans, however, all football fans will get a kick out of what goes on behind the scenes of this high-tech stadium. How much room and luxury do Premiership players really enjoy? What's it like sitting next to Drogba's socks? How close would players be to Terry's Tinder account? And was there room in Ashley Cole's locker for his cash?

This is one of the most historic clubs in English football that has experienced real highs and lows, as well as see some of the game's greatest players playing for and against them. Gullit, Hoddle, Bates, Osgood, Benetti, Zola, Venables, Greaves, Chopper Harris, Dixon and of course Torres (well, kind of).