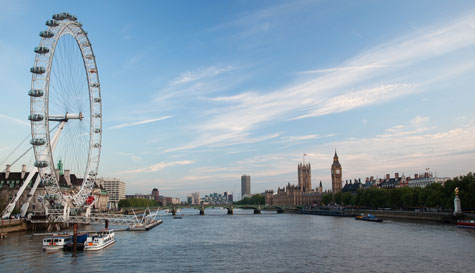 You'll kick your weekend off to an epic start as you take in some unique city views from the Thames, as well as enjoying some quality company on deck.

Once you've arrived at the landing stage, you'll step aboard your awesome cruise boat that we're sure you'll affectionately rename the 'HMS Stag'. Then it'll be time to set sail, let the captain do all the hard work as you explore this fantastic boat before heading up on deck with a beer in hand to soak up all the amazing city views.

This is a fantastic way to set the pace for your big weekend, and this is a great opportunity to break the ice with any stags you're less familiar with early on. Otherwise, they'll definitely show you no mercy when they've got you in their sights if you decide to go paintballing!

You and the lads will really be able to catch up and chill out, that is unless you decide to go for a few cheeky add-ons during your London river cruise. Make sure you're fed well with a delicious buffet and transform this understated but effortlessly cool craft into the ultimate party boat with a sexy strip show for your eyes only!

Check out all the sights - The London Eye, Big Ben, and The Houses of Parliament, all without having to battle through crowds of people and get a front-row showing of our glorious capital from the privacy of your boat. Now excuse us, we've gotten so patriotic, there's a tear in our eye!