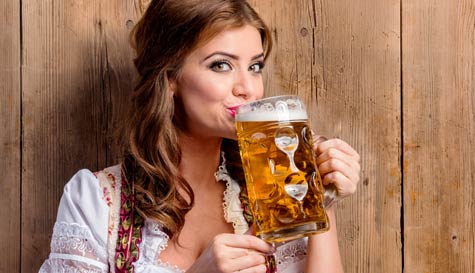 It's probably fair to say that most guys think they have a certain level of expertise when it comes to drinking beer. While some might remain self-confessed "lightweights llamas" who enjoy a cold beer but don't consider it a religion, others have been known to consume rivers of the stuff with barely an aching head to show for it. But what do you really know about beer?
Our Manchester stag party beer tasting session will ensure that all the guys gain a new appreciation for the nation's favourite tipple. With an expert on hand you'll learn how to spot good beer from bad ("Made me fall over... Bad!"), learn the real complexities of flavour ("Hmmmm, I'm getting a hint of Dave's fingers and salt and vinegar crisps") and also a little on the history of beer ("I still remember back when I had my first half"). It's the kind of knowledge that no real man should really be without, it'll also arm you properly for the next time the pub bore kicks off about what he thinks he knows about the amber nectar. You'll be able to cut him off and reveal yourself to be a real man of the beer-ple.
You'll sample four specially selected beers with tasting notes for each one so you can see the subtleties in the flavours and brewing processes involved. Once you've truly wet your whistles with each beer and gained a new understanding of the golden goodness, you'll select a pint of your favourite ale to enjoy.
So all hail to the ale, three cheers for the beers, may your nuts always be salty and your taps never run dry.