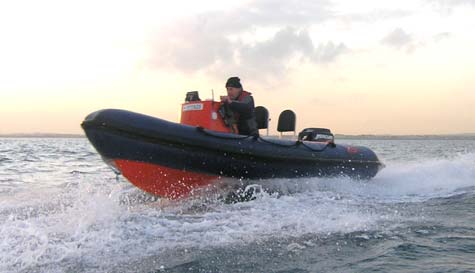 If you're looking for adventure on your stag weekend in Newcastle, take a step outside of the city and on to the River Tees when you try our crazy powerboating experience which always ends in thrills and spills. Because this North West city is right on the coast, there's plenty of opportunity to hit the water and what better way to do it than in one of the most powerful personal crafts in the industry - which you'll be given the opportunity to sail yourselves!?

Take the powerboat on to the River Tees and afterwards out into the open seas where you'll all be at the mercy of the waves, churning tides and blustery Newcastle weather. It's fast, furious, wet and wild and is ideal for lads who live to get that adrenaline pumping. This is as close to Mother Nature as you'll want to get without jumping in the sea yourself! With our RYA instructors on hand throughout the session to keep everyone safe, you won't have to explain to the bride how the groom went missing at sea!

Although we love paintball, quad bikes and go karting, sometimes it's time to try something different, and they don't come more different than this. Powerboating is a great way to make the most of your waterside location in Newcastle, so hit the waves and kick up some serious sea mist!