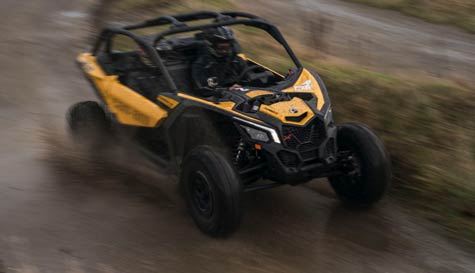 If you're looking for a Newcastle stag party race day then these bad boys seriously deliver. RX Buggies are basically the angriest off road karts ever. Simply point them in the right direction (which is easier said than done!) and they'll chew up pretty much any terrain they're aimed at.

The handling is immense, the torque is ferocious and they shift like the proverbial horse waste off a garden digging implement. If you've tried go karting, love quad biking, all the boys can't stop competing with one another - trust us, RX buggies are exactly what your stag weekend is crying out for!

This Newcastle multi-activity site has is one of the best in the UK and StagWeb have fantastic deals to a set of amazing stag action if you want to make this a full action day. Simply ask our team for more details.

The Newcastle stag party RX buggies are in a class of their own. Powered by a strong Kohler V-Twin, 1000cc petrol engines you'll have a 1000 metre track to try and hit those top speeds. But that much power takes series reflexes, lose concentration for just a second and you'll wake up being winched out of a tree, these beasts really aren't for the fainthearted.

RX buggies are really easy to control, with a simple stop and go pedal system and extremely fast acceleration, you'll be off and away in a matter of seconds and get a hold on the controls is seriously simple. Designed by a professional race driver and the fastest karts in the UK, you can all take part in time trials as well as head to head races. Fast, furious fun!
Why not add…
Even more shades of madness to your Newcastle stag do with a deal on a second event at our amazing Newcastle activity site. Game on!
Or why not tackle the Ultimate Stag Day?
Ask our team for more details.