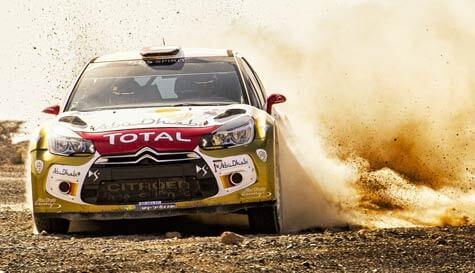 Our Nottingham rally driving will see you live out all your childhood racing fantasies at our state of the art track. We've thrown traditional racing circuits out the window, creating a track that's swapped smooth asphalt for harsh obstacles, mud and gravel.

This hardcore track is perfect for powerful acceleration, quick braking and skidding and sliding your powerful custom Ford Fiesta all over the course. You'll have to take on multiple terrains as you dodge obstacles and master those all-important hand brake turns to take the title of stag rallying champion.

It won't be all as easy as just putting the pedal to the metal though; you'll need all your racing skill on your Nottingham rally driving experience. This activity will certainly separate the stags from the boys as all the bragging rights will be on the line. But with an experienced tutor calling the corners, the playing field might be more level than you'd expect.

This is the perfect opportunity for you and the lads to get behind the wheel of a real rally car to master all of the most advanced off-road racing techniques such as opposite lock power slides. Just try to keep the car on four wheels as you tear a new one in this specially-prepared loose service rally stage.