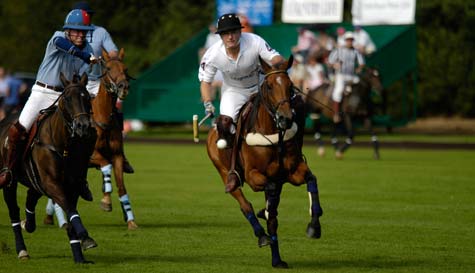 There's very good reason for polo's continuing popularity since its invention in the 6th Century BC; it's totally epic! Our Oxford polo will take your stags from total horse riding newbies to royal polo pros just in time for the stags to face off in a game of highly athletic, fiercely competitive polo.

Oxford, home of the toff (and the less-scruffy-than-average-student), is the perfect city to give polo a try - and our Oxford polo site is one of the best in the UK. If it's good enough for our 'arry, the Prince of Party, then it's got to one to tick off the bucket list and what better time than during a great stag do? It's a brilliant but mad once in a lifetime activity, the kind that stag parties were invented for!

Start your day by getting used to life in the saddle. Whether you've never ridden a horse in your life or you're a regular jockey, our expert equestrian instructors will have the boys trotting and cantering like the very best, turning with ease and feeling in full control of their noble steeds. Grab a stick and ball and get in some valuable practise before the games begin!