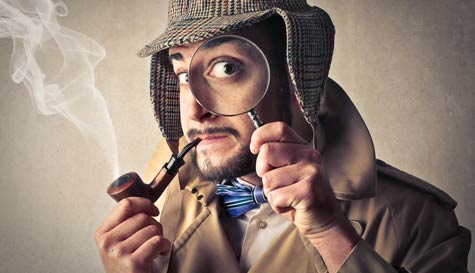 The music was playing, the guys were drinking, laughter and bantz were in good supply and then bam! Someone goes and gets themselves murdered. Still, at least there's still plenty of beer in the fridge.
But that's just the tip of this stag do iceberg. It seems the murder reveals far darker forces at work as you uncover an evil plot that threatens the entire world. Now you and the guys are the only thing that stands between mankind and certain disaster. To be honest you weren't anyone's first choice but them's the breaks.
A game master will arrive at your accommodation and set the game up. You will then need to work as a team to solve the changes, puzzles and cryptic tests in order to save the day. This completely atmospheric and fully immersive event that will wrap all the guys up as you race to beat the game before you run out of beer.
It's a great way to create a superb stag game in the comfort of your accommodation without having to get stuck in a club or overcrowded bar. This is all about having laughs with the guys and playing a totally cool, new type of escape game. And hopefully most of the guys will live to tell the tale as you face some tough questions;
Can you stop laughing long enough to defeat the bad guys?
Will you be able to solve all the puzzles and save mankind?
Is there any more vodka left?