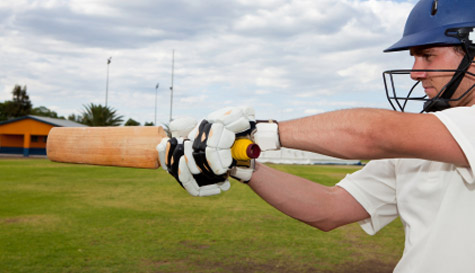 There's a reason why cricket is the world's second most popular sport in the world: it's epic! Our stag party cricket activity is perfect for treating any sports-obsessed groom and you can never go wrong with a British classic like Cricket. Whether you play as a lazy Sunday morning activity or as a Saturday afternoon game to clear your heads and get you ready for the night ahead, it doesn't matter - what's always consistent is that English cricket is some of the best in the world, and carrying on that tradition with your mates on a stag do guarantees a glorious sporting weekend.

Exactly how you play is entirely down to your personal preference. In summer, most people go for the standard cricket match format, variable on the day between 20, 30 or 40 overs depending on what you'd like. If you'd rather, go for a modern 20/20 run-fest - or enjoy a traditional 40 over a piece innings. There are scoreboard operators and umpires available for hire if you want a truly authentic cricket experience.

Read up on some cricket puns to bowl over your rival stags as you compete for stag cricket supremacy and the invaluable bragging rights that come with that. So grab your best mates and have a ball as you step up to the wicket for the stag activity of the century!