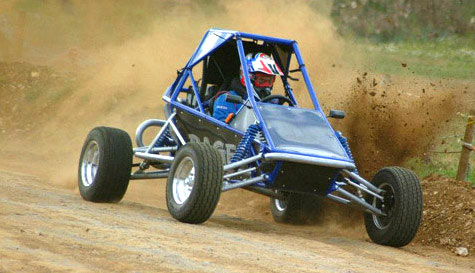 Off road buggies are a tried and tested sure-fire stag smash hit! 400cc engines propel a strengthened roll cage over all kinds of terrain. If it's a smooth Sunday drive you after forget it. These bad boys show very little respect for the road and even less for the driver so handle with care.

Whether you're all total petrolheads or just adrenalin seekers looking for a new fix Off Road Buggies (often known as "Rage Buggies"!) will separate the men from the boys. You can also work out whose your tag parties equivalent of The Stig and who is you Captain Slow as competition will get you all revved up and going wheel to wheel in some awesome off road action.

If the groom is a race fan or fancies himself as the world's best driver then this will certainly suit his style. Rage buggies are also a great tonic for those that suffer the old bout of commuter stress or just need to vent some road rage as these mechanised beasts are virtually indestructible and will handle all manner of hard-driving.