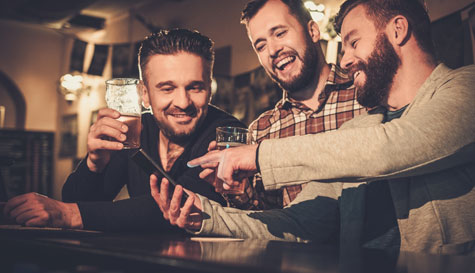 While your odds of being invited on a Royal stag do are as slim as marrying Princess Alexandra of Luxemburg (although if you do marry Princess Alexandra of Luxemburg, boy are we gonna look stupid), you don't need to sit on the side-lines wondering what it would be like to have a Royal do.
StagWeb's Rent-a-Harry stag do service will provide your own royal touch, a Prince Harry lookalike to join the group, take part in laughs, toast the groom and attempt to fool the public (or your mates) into thinking he's the real deal!
Our Harry-a-likes carry a certain regal air, while still being one of the lads, just like the man himself. You can expect them to undertake their princely duties in a way that Nan would approve of.
But that's not to say that your stag do Rent-a-Harry won't create hilarious moments of Royal chaos. Whether he's beating you at drinking games ("It's not fair, he was in the army!") or beating the groom at arm wrestling, ("It's not fair, he was in the army!") he'll be just like one of the lads playing for the bragging rights. Except he's like, Royal.
Prince Harry Quotes
"There's a lot of times that both myself and my brother wish, obviously, that we were completely normal."
"You can imagine the kind of dinner parties I had to go to at a young age... Pretty dull."
"I would never want to be stuck behind a computer desk in the City."
"I do enjoy running down a ditch full of mud, firing bullets. It's the way I am. I love it."
'Harry' will become part of your stag squad for the night, giving you plenty of chances to turn heads and the advantage of having His Royal Highness Prince Henry of Wales-a-like as your wingman goes without saying...
Please note; For 'Harry' to take part in activities you will need to pay for the extra place.