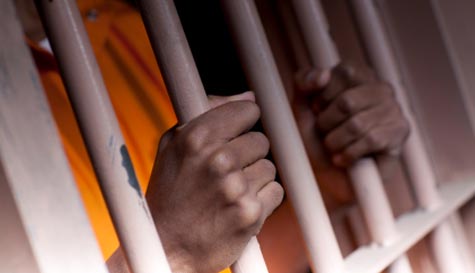 This unique experience is a fantastic opportunity for any stags heading to Riga for the big weekend to see a bit of history from a totally once in a lifetime point of view. Bring some beers along for this bizarre alternative to a hotel stay.

You'll be taken to a disused Russian military base where you'll stay in a military prison building which went out of service just ten years ago when the Russian Army withdrew from Latvia. Until then it was used by the Russian Navy to detain sailors for various crimes committed during their active service and it still has all the facilities and equipment they used.

The activity is operated by some of the original staff and involves doing push-ups, jogging wearing gas masks, a lot of shouting and a bit of being pushed around - what better way to get the groom acquainted with married life?! Once you've passed all of the assessments you'll be left to occupy the original prison cells. An optional 3am drill is available and the canteen even serves up an authentic Russian prisoners menu to immerse the lads in the prison atmosphere. Get ready for the night of your lives!