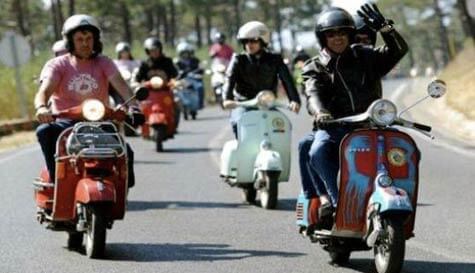 "The boys watch the girls while the girls watch the boys who watch the girls go by..." Andy Williams, 50's sunglasses, The Rat Pack, some things are just cool. Riding around one of the world's coolest cities on a vintage Vespa gives instant cool cache and no self-respecting, trendy group of stag lads should leave Rome without having taken to the streets like gentlemanly Hell's Angels on funky retro rides.

This unique Vespa tour of the Italian capital is an ideal way of seeing this glamorous city. You will jump on the back of these awesome scooters as you and the stag pack make your way through the city, zipping your way through traffic and through the myriad piazzas and alleyways, with your own private guide on hand to talk you through the sights.

You can stop off for coffee and take time to watch the girls go by if you want but we'd recommend you make the most of your time on these iconic pieces of Italian design and really see as much as you can of one of the coolest places on the planet!