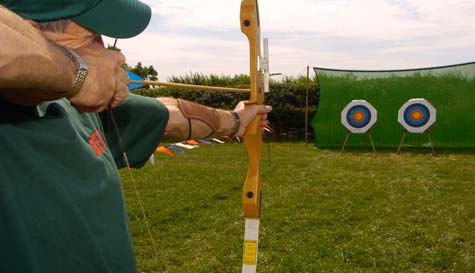 Come and have a go if you think you're hard enough! The stag day challenge is, undisputedly, only for the toughest lads out there. This is one of the most punishing activities a man can dare to take part in. You'll be pushed to your limits and then even further. No man has ever completed this course, and most end up in tears.

Alright, it isn't that hardcore. But it is a hell of a lot of fun, and you will need more than a little strength and mental skill if you're going to win the ultimate stag holy grail; a crate of delicious, ice-cold beers. But with the range of physical and mental challenges on display here, that's going to be no easy task.

Once you've separated into two teams, you'll be pushing yourselves to your limits on several different levels. Discover hidden skills, work with the group and discover stag skills that you never knew you needed. Here at StagWeb, we know that a bit of friendly (or not so friendly) competition never hurts, and when all the bragging rights are on the line, as well as a load of beer, it's sure to be fierce.

Our stag challenge day is a great way to get the lads out of the city on your big weekend for an active and energising day of competitive action. Climb, zip-wire and shoot your way to success and take your rightful place as stag challenge day champions!