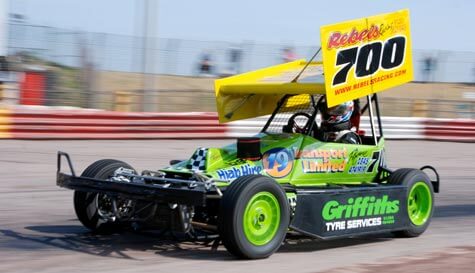 If you and the lads are after the best action you can find on four wheels, then stop searching. You've found it; this is the kind of mechanised madness and mayhem that's perfect for your big weekend. Our Birmingham stock car racing activity will send you and the boys on an adrenaline-pumping driving experience, unlike anything you've tried before.
You'll be taking to the wheel of Formula 2 beasts that are built for one purpose; to go really, really fast. If you've tried karting and you're looking for the next step up, this is definitely it. And make no mistake gents, these four-wheeled track demolition machines are not for the Sunday drivers among you; it'll take all the racing skill you've developed on video games like Need for Speed and Burnout to take first place… Or you might just end up eating somebody else's Dirt.
Our Birmingham stock car racing activity aims to give you and the lads the complete race experience. You'll have…
A few practice laps before competing in timed heats
Then it's on to full-blown championship finals to settle the bragging rights
The winners of each final will then face off in the showdown shoot out…
…And one ultimate stag racing champion will be crowned!
This is an epic half-day of motoring thrills that's sure to satisfy even the most petrol-headed stags among you, and it's the perfect chance to get your racing done before that first pint. It's fast, pedal-to-the-metal, close-to-the-tarmac action that's sure to put you in the good books of any motor-mad groom as he takes the stresses of taming bridezilla (or as she likes to call it "wedding planning") and releases them on the race track. On your marks…