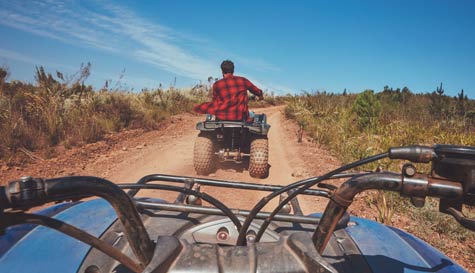 It's easy to see why multi-activity stag parties are so popular, they give stags a chance to pack multiple man-challenges into a short period of time, allowing the stags to try more sports for the first time, meaning more winners (and of course more losers),

At StagWeb we have multi-activity sites across the UK, all set in superb locations but certainly, ur Yorkshire ("Eee, tha be God's own count'ry and no mistake") sites are something a bit special.

There is a section of Yorkshire multi-activity stag packages for you to choose from:

Stag Package
An afternoon of full-blooded, head to head and team stag challenges.
VIP Package
This package also includes lunch, stag outfit (in the groom's favourite colour... pink) and Jagerbombs on departure!
Adventure Package
Set in the stunning scenery of the Yorkshire Dales these epic challenges will see the stags tackling natural obstacles. Just think Bear Grylls... with hangovers. Also includes bacon butties and hot drink on arrival, lunch and video footage of your day!