Not every city can boast to be the home of the UK's sexiest city, at StagWeb as ever our job is to research the best of every destination so when we found out Bath, a city we love, was in fact the dance floor of the UK's hottest D.J. we thought despite the hardship we would track down the delightful Chloe B and find out a little more about her.
Any day of the week Bath is a fantastic place to party and the fantastic Zero Zero is a great example of what a fun loving cosmopolitan city Bath is and in our opinion on the best clubs in the south and can easily go toe to toe with anything London, Brighton or Bournemouth might have to offer.
As for Zero Zero's DJ, not only is she as stunning as expected she's also very intelligent and to top it all she's really funny. She managed to make light of the sudden mental paralysis I seemed to be struck by. Swaggering in trying to look like Mr Bond, as soon as I was met by the honey eyes of Miss B I was instantly acting more like Mr Bean. However she is charming and astute and pretended not to notice my meltdown long enough to answer a few questions;
How did you get the title UK's Sexiest D.J.? Just from my modelling history I guess, it's very flattering!
D.J.ing is still quite a male dominated world, is it harder being a female DJ or do you think it gives you an edge? I think it is harder to be taken seriously but it definitely gives me an edge too. I don't mind being underestimated, proving people wrong is fun!
Do you notice a difference in music that men and women react to? Yes, most of the time. It's not just gender though, different age groups like different styles of music too. You just have to play to the crowd that's in front of you

If you're at a party do people instantly expect you to spin tunes? Do you get out of it or are you always a D.J.? To be honest, I can't remember the last time I was able to make a party. I D.J. pretty much every weekend! I don't mind though, my friends are usually always at the clubs I play at!
What's the last song you listened to today before this interview? "Stay Ready" Jhene Aiko and Kendrick Lemar. It's a real 'chill out' song.
You're a music pro, clearly at the top of your game and know your stuff but be honest… What's the most embarrassing album you own? One Direction. I got given tickets to their concert and barely knew any songs so found myself downloading it! I actually like it ha ha.
On the drive in to work one of our guys was caught listening to a bit of McFly. Musically what is your guilty pleasure? I love a bit of cheese. I found myself singing passionately to Busted on the radio the other day, I'm all for guilty pleasures!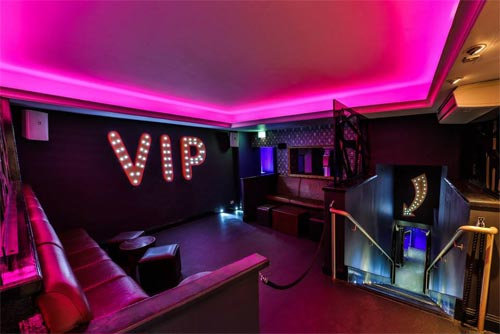 Where's the best club you've ever been to (somewhere in the UK or Europe)? Probably Space in Ibiza, the sound system and the D.J.'s are unreal. I'll definitely be heading over to the White Isle this summer.
If you were putting a playlist together for guys on a stag party what would be the No1 tune? Wow that's hard, "Sex on Fire", Kings of Leon.
Despite having one of the coolest record collections in Somerset, when you're at a wedding or a party do you like to get on the dance floor and dance to some cheesy classics? Yea of course, I like a wide range of music, and sometimes a bit of cheese is just what I'm in the mood for!
If you had to DJ at a wedding what would be your top five cheesy wedding disco floor fillers?
1. Mysterious Girl – Peter Andre
2. Mr Boombastic – Shaggy
3. Dilemma – Nelly and Kelly Rowland
4. It wasn't me – Shaggy
5. Loverman – Shabba Ranks
 One of our team recently admitted that he loves Chesney Hawkes classic "I Am The One & Only". Is this enough of a reason for us to not speak to him again? Absolutely! How dare he? Ha ha.
If you fancy visiting Bath or learning more about Zero Zero contact our team or visit our Bath page.
01225 470040