James McHaffie is one of the country's leading mountaineers who has climbed all over the world. In June 2014 he took on 100 solo climbs in 19 gruelling yet astonishing hours over the Lake District, including some UK's toughest climbs with only an egg sarnie for company.
Here he talks exclusively to StagWeb about climbing, Kasabian and sending his wife outside on a rope to clean the windows.
Some of us get nervous climbing a stepladder while you seem perfectly happy hanging by your fingertips thousands of feet in the air. So away from the cliff face what scares you?
Thinking about a pension is scary, as is a dark, wet winter in Wales.
What do you listen to, to get pumped up before a big climb?
I don't listen to music while I climb or am outdoors, I leave it for when I'm at home.
What's the one thing on your iPod you wouldn't want us to know about (we won't tell a soul, honest)?
Having some Kasabian songs seems pretty embarrassing to me.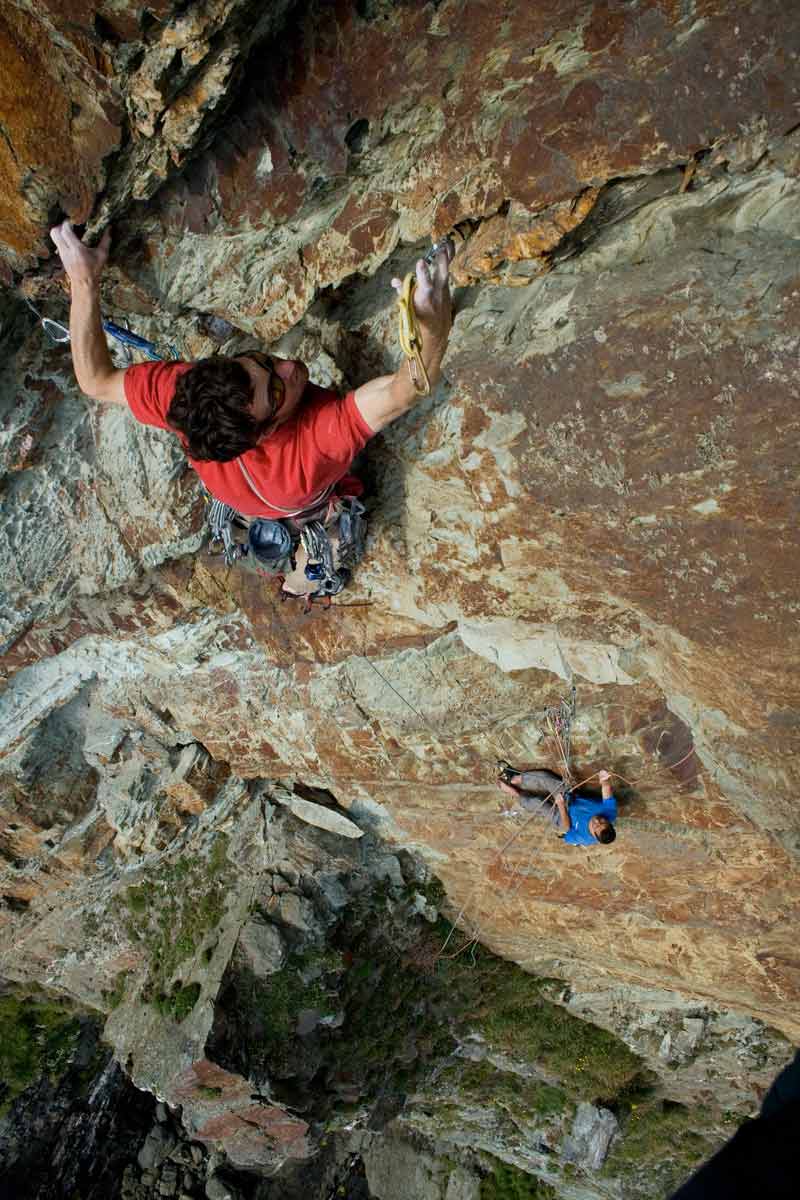 © Jack Geldard
How do you kick back and relax away from the mountains?
I like reading, running, going out for the odd drink with friends and taking the piss out of some of them.
What's the craziest climb you've tried to tackle?
The craziest climb could be either Muir Wall or Meltdown. One involved climbing a very hard pitch in the dark by headtorch light 3000 feet up a cliff face called "el Capitan". The other required a fairly brutal training regime and a lot of luck to get up.
What's been the highlight of your career so far?
Highlights were doing the 100 solos in a day in the Lake District (a series of 100 solo climbs) as just a great day out climbing. Salathe, Muir Wall, Meltdown, Longhope, Big Bang are all up there as well.
Do you get any weird requests from companies/film crews with bizarre sites/objects they want you to climb?
I've had the odd weird request mainly about climbing without a rope, solo. The harder and higher the better it seems. I said I'm not really into that sort of thing though.
We bet you're handy around the house, do you get someone in to clean your windows or just grab a rope and a bucket?
My misses is handier than me around the house, I'd send her out on a rope to do the windows.
Have you ever had any injuries?
I've not been injured really, apart from a small ear cut and a trapped nerve in my back from receiving a cornice collapse avalanche on my head.
We're thinking of scaling the outside of the office and coming in via the window each morning (if only we weren't scared of heights). Any climbing tips?
Be confident, place your feet well and never think of falling off.
You make it look easy but have there been any close calls or unexpected hazards you've come up against?
When I was younger I had many close calls. When I was 15 I climbed a longish climb alone and nearly copped it 4 times. Teenagers can be foolish.
Any advice for aspiring climbers?
I'd tell aspiring climbers to read guidebooks, magazines and the histories. Make lists of places and routes to climb. Find a like minded friend to go and do them. Start easy whilst you're learning the ropes and build up slowly and it can take you to some of the best places in the world which are often right under your nose.
Are there any good climbing centres you'd recommend for guys who want to try getting into climbing as a sport?
The BMC (British Mountaineering Council) have a list of good walls in the UK.
What's your motto for life?
"You can easily be dead next year so make this one count."
James is sponsored by Rab, DNN, Boreal, Stirling Ropes and is a British Mountaineering Council Ambassador.
---

---

---