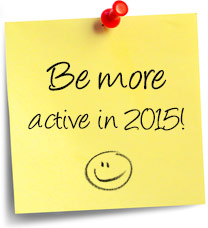 So you've already broken all those New Years resolutions in record time. It wasn't your fault, you'd been to the sales and bought new sports kit. You'd filled the cupboards with smoking patches and bought an e-cig. You'd drunk every last drop of alcohol in the house over New Years and cunningly hidden your credit card by moving it to the back of your wallet, therefore out of temptation (!?!). You'd even taken all the take-away restaurant numbers off your speed dial.
Resolution
Broken by
Reason
Will try again
Start Jogging
06:00 Mon
Jan 5th
How cold is it out there???
Tomorrow
Less Caffeine
10:46 Mon
Jan 5th
A presentation by the accounts team, it wouldn't have been physically possible to make it through that without coffee.
Tomorrow
Start Working Out
19:45 Mon
Jan 5th
They were showing live FA Cup action on TV, Weston-Super-Mare vs Nuneaton, there was no way you could go to the gym and miss that.
Tomorrow
Eat Less Take-aways
20:30 Mon
Jan 5th
Well you can't watch football without a curry! You're not a monk!
Tomorrow
Drink Less
20:31 Mon
Jan 5th
Curry? Without a beer? I don't think so.
Tomorrow
Stop Smoking
21:15 Mon
Jan 5th
Ahhhhhhhhh……
Tomorrow
Go Out Less, Save More
13:45 Tue
Jan 6th
– "Did you stay in and watch the game last night?" – "Yeah"- "Pub tonight?"- "Ok"
Tomorrow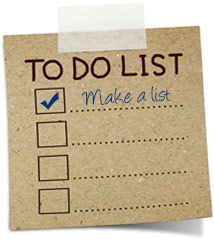 That's the trouble with us blokes, when it comes to resolve we're often found lacking. While the ladies in our lives stick at it for at least, oooh, 3 weeks, we tend to fall at the first hurdle with the promise always being "I'll do it tomorrow…" Lets face it chaps, tomorrow never comes. So let's be honest with ourselves and park those well intended resolutions and replace it with a better one. We say to you, NOW is the time to start making things happen brothers. NOW is the time to get off those sofas and grab life by the Jacobs comrades. All those to do lists and unfulfilled ideas? NOW fellow couch potatoes, NOW.
How many times have you said "I must meet up with old mates more?"
How many times have you decided you should take up a hobby?
Get more active?
Live more?
Do more exciting things with your weekends and spend less time on the sofa?
Well there's no time like the present to start making plans (but this time ruddy-well put them into action) with 12 great bucket list activities for you and your mates to tick off this year.
Here's Our Top 12 Activities To
Add To The 2015 Bucket List…
January
Superb and hilarious version of the beautiful game. Easy to organise and can happen in a town near your or during a mini weekend away with the lads.
See more about our awesome bubble football activity >
February
You've known for years that there's a hit single in you waiting to get out. If your school band (Scrotal Recall) hadn't split up over artistic differences and who should be lead singer, you'd have been a star by now. Get the lads together for a day at a professional recording studio to show the music world what they've been missing all these years.
See more about a recording studio stag party >
March
You're getting bored of arguing with your mates over who could actually survive in real warfare, none of this Call of Duty namby pamby stuff. So decide things once and for all on the battlefields of England. Lock and load men, lock and load!
See more about laser warfare >
May
Having decided that your mates were probably cheating when they beat you at Laser Warfare it's time to settle things properly… Man to man… Unarmed… Dressed in lycra.
See more about our Wrestling activity >
April
You've always fancied a proper flutter. The sport of kings attracts the rich and shameless and you want to rub shoulders, enjoy the action and pick a 1000-1 shot donkey to secure early retirement. A day out with the lads is just what the Jockey Club ordered.
June
Bear Grylls, Ray Mears, Tinchy Stryder, these are real men who can survive in the toughest of conditions. But how would you and your mates cope without take-away menus, beer taps and moisturiser? Put the lads to the ultimate test with a weekend of Bushcraft Survival.
See our superb Bear Grylls adventure weekend >
July
Drop that acrophobia from a great height and finally overcome one of your worst fears and add a massive tick to your 2015 bucket list. High Ropes are available throughout the country and as well as being a great bonding experience with your mates it's also a fantastic day out.
See where you can experience the thrill of high ropes >
August
It's another of those things you've wanted to try for years but never done anything about it. Why put off until tomorrow what you can emerge in icy water today? A massive thrill ride and just about the most exciting thing you can do while encased in rubber (stop giggling at the back).
See where you can experience this adrenaline pumping activity >
September
If you do like to be beside the seaside and have always wanted to hang ten then, grow your hair, grab the lads, jump in a VW camper van and go west, where the best of the UK's surf action can be found. Beginner's lessons tailored for male groups are available. Like totally radical dude!
Take to the waves and find our where you can surf >
October
The guys are still crowing about their meagre victory on the Laser Warfare field of battle and how they kicked your but at Wrestling School. So it's time to get your own back by treating the lads to a Dulux makeover. Or you can really up the ante with Paintball Tanks.
Lock and load boys, experience paintball here >
November
You've always wanted to push yourself to the limit and sit in a serious piece of machinery. Or maybe you just want to settle another argument with the lads over who is the fastest driver (leaving Gran Turismo aside for one minute).
Why not head to the Go Kart track or even try your hands at Beer Keg Racing.
December
Finish the year on a real high by getting up, up and away on one of the greatest thrill rides known to mankind. You'll stand aloft a moving plane with perhaps the greatest view of your life. Unless you've ever shared a changing room with Rachel Riley. Or you are Rachel Riley. In which case… Can we share your changing room?