If you're planning a get together with the guys, whether it's a BBQ, New Year's Eve or stag weekend there's one golden rule… it has to be EPIC!
Yep when it comes to throwing a decent shindig there's no point going at it half-glassed. You can't just get in a few six packs and peanuts in, hope for the best and then cry into your Cinzano when everybody makes their excuses and sneaks off somewhere with a better atmosphere, leaving you alone with your wilted sandwiches and Rick Astley LP. At StagWeb we take our good times seriously, so for likeminded men and fellow party pros we present the world's greatest drinking gadgets.
Cheers!
At home…
Cocktail Set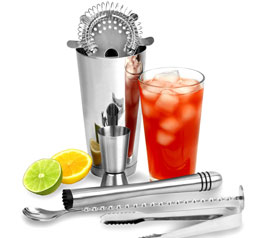 If you're planning a party and don't already own a cocktail set then you're probably not qualified. It's really not a party unless you have the ability to create your own horrifically named and potentially lethal cocktails… "Who's up for a glass Flaming Zombie Snot?" Visit Drinkstuff.
---
Watermelon Keg Tapping Kit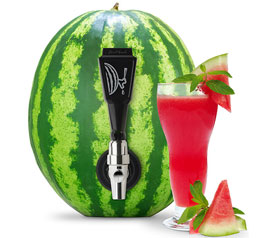 Drinking alcohol from fruit might seem a bit odd to the casual observer but it's actually one of life's great joys. Simply hollow out a melon, pineapple or other large fruit of your choice, pour in your own heavily loaded punch, tap and get serving, You Sir have just become a party legend! Visit Drinkstuff.
---
Bartendro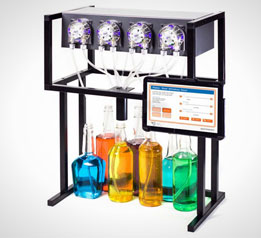 It's the daddy of all drinking gadgets (with a price tag to match) and worth every penny. Not the easiest of gadgets to work but once it's set up, this robotic bartender will mix your favourite drinks to your exact specifications every time. Visit Party Robotics.
---
BeerTender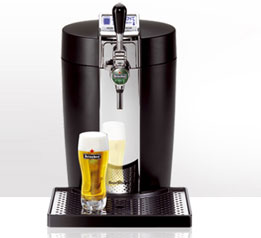 If you're serious about your beer (and if you're not, we don't think we can be friends anymore) then this really is the must have man gadget that you can't live without. It keeps beer at the optimum temperature while creating a real draught experience. Just plug in a keg and you're good to go, it really is like having your own pub!
---
Sunglass Bottle Opener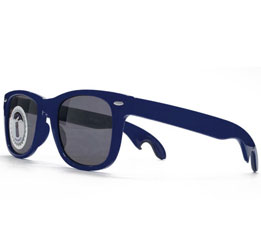 Sunglasses that look cool AND open beer bottles. Why has no one ever thought of this before?!? Take my money! Definitely one of the world's greatest drinking gadgets and it won't break the bank… meaning more beer money! Visit I Want One Of Those.
---

---
Kebab Rotisserie Grill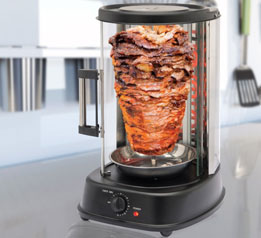 The only downside of partying at home is you won't walk past any kebab shops on the way home. But with this fantastic gadget that really isn't a problem, you can just slice your own. If you also happen to have a few home cooked chillies knocking about then you're really in business.
---
Cocktail Layering Tool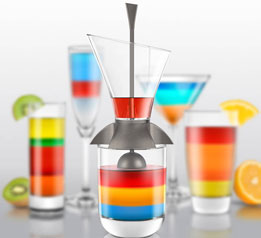 Add a little more style to your shots with this clever and easy cocktail layering tool. You'll never serve a collapsed B52 again. Visit Prezzybox.
---
Beer Machine 2000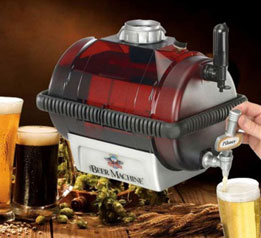 When it comes to the world's greatest ever inventions, while some might argue for the light bulb, telephone, internet or even fire, we're going to point at this little beauty and believe all will bow to our wisdom. Create and serve your own beer in just 7 days. Now that's genius!
---
Beer Belt Holster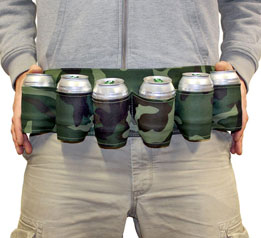 Don't you just hate it when you're at a party, you put down your beer and then can't find it again? What you need is a drinking belt. Are you going to look a bit of a numpty? Yes. Are you going to be a thirsty? No. Well who looks stupid now huh? Prezzybox.