While you're turning your bangers to charcoal, true grill-masters are dominating the barbie with the latest gadgets and the finest cuts of meat. But how do you go from being a flipping disaster to Lord of the Grill?
With the help of these 27 incredible summer BBQ companies.
Weber
Weber are the Chevrolet of the BBQ industry. The meaty muscle car of the grilling world. The sheer engineering that goes into their 'cues is mind-boggling but just as with a classic Camaro you don't need to understand what's under the hood to appreciate the raw power of these amazing grills. Just fire up the charcoal, load up your favourite meats and prepare for 15 minutes of sizzling ecstasy.
We could wax lyrical all day about Weber's incredible BBQs but a grill ain't nothin' without one of these incredible chimney starters. Described by a member of our team as the "most essential piece of BBQ kit that money can buy". Nice.
Website | Facebook | Twitter | Instagram | YouTube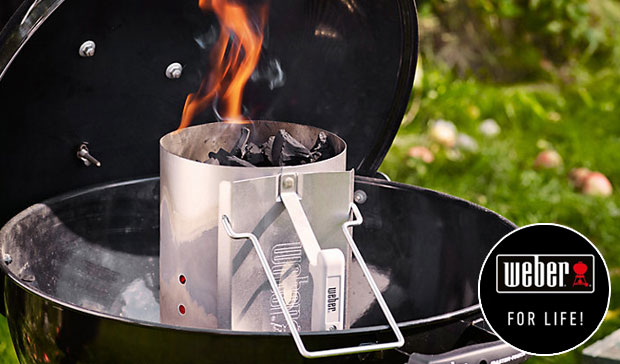 ---
Firebox
Hands up. You aren't going to find your next Grillmaster 5000 on Firebox. But what's this? A Swiss army knife of cooking tools? A Dinosaur bottle opener? A BBQ SWORD?!? There's a simply mind-boggling array of boy's toys here that you'd be completely daft to miss out on. After all, are you really barbecuing if you don't own a telescopic BBQ fork? And wow, Dave, is that a machete spatula? Now you're cooking on gas!!!
Imagine it. "Jim woz ere" on your burger patties. Classic summer BBQ humour. Laughs for days, if not weeks to come. And it's all possible thanks to the BBQ Branding Iron from Firebox. Fully customisable of course, so you can finally give your mates the personalised meats they've been craving. "Sam's rump?!?" Priceless!
Facebook | Twitter | Instagram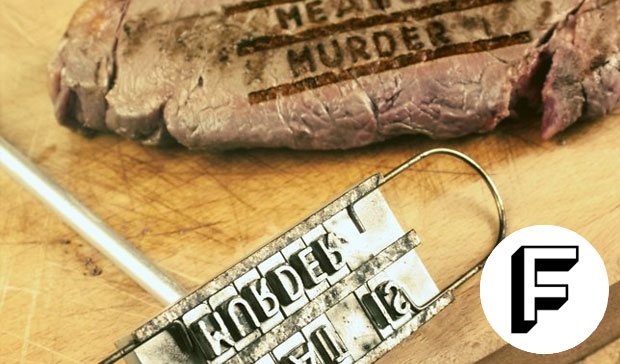 ---
Steamer Trading Cookshop
We all have to start on our journey to sausage burning mastery somewhere. And that somewhere should be the Steamer Trading Cookshop. Imagine, if you will, a world where you couldn't really tell one BBQ apart from another. Bonkers isn't it? Okay gents, let's come clean. Not all of us can tell our disposable barbie apart from a Big Green Egg, but Steamer Trading Cookshop doesn't judge. Instead, it'll take you by the hand, give you the facts and let you choose which 'cue is best for you. Sterling work.
Anybody can buy a barbie. Anybody can cremate a kebab. But it takes real BBQ cajones to try and cook pizza on a grill which is why our top recommendation in the Steamer Trading Cookshop is the La Hacienda BBQ Pizza Oven. An incredible piece of kit that turns your bang average barbie into a fully working pizza joint in your back garden. Magnifico!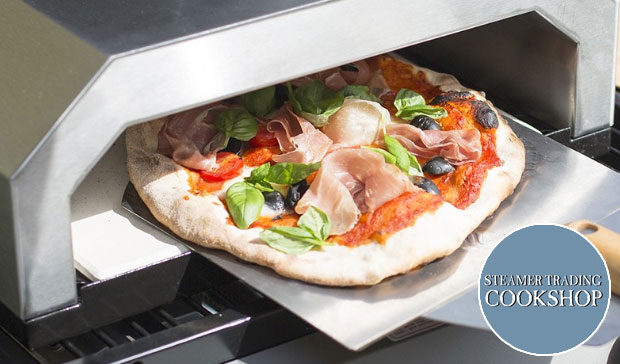 ---
Eversfield Organic
If you're searching for nothing but the finest meat to make their way onto the iron bars of your sizzling grill then you should look no further than Eversfield Organic. Operating from their organic farm in Devon, they produce not only well-fed and cared-for meats, they're also packed with flavour, it must be that Devon air. You'll never look at a frozen burger again.
Everyone and their nan has "got beef" these days but how about adding some lamb patties into those burger buns of yours? Wha-whaaaaaaat!?! Yep, turns out that lamb is totally "in" this year and this 10 pack is the ideal blend of minty and meaty.
Website | Facebook | Twitter | YouTube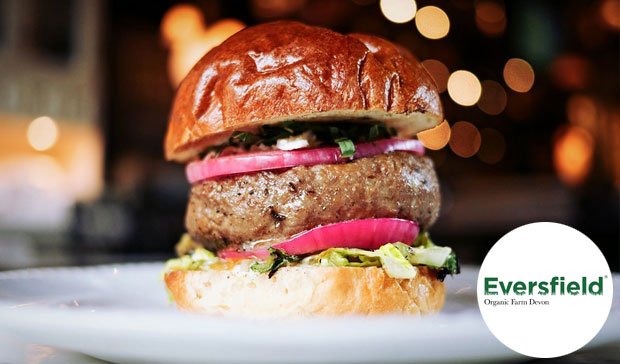 ---
Farmdrop
Your burgers, steaks, chicken wings and sausages, all farmed to order. That's Farmdrop's style. This company works with some of the UK's best organic producers to match hungry city dwellers with the fresh and seriously tasty meats of the countryside (you know, that place with all the fields and whatnot). While you can feel all fuzzy about ordering from Farmdrop as their delivery vans are 100% electric and 75% of what you pay will go back to the farmers who supplied your order. Good deed for the day? Done.
Website | Facebook | Twitter | Instagram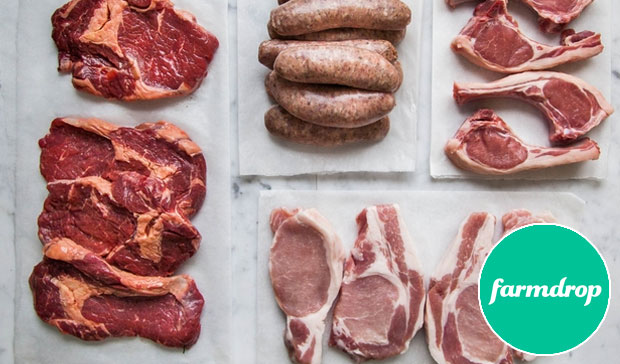 ---
Abel & Cole
This is a company that understands that the freshness of your meat is all about reducing the number of steps from the field to your plate. Which is why we decided that Abel & Cole was a must-pick for this list. Aside from sourcing some of the most delicious BBQ meats on the market, you can order a whole host of fruit and veg from this company so the next time a date comes around, you can just so happen to knock open a cupboard packed with organic superfoods. "Yeah, course I can cook it" you affirm. As you Google "How to prepare a Kohlrabi".
What to buy? Organic Gourmet Barbecue Box
A Sunday roast you can barbecue. Grandad would be proud. 650 grams of tomahawk steak, an organic rack of lamb and a 1.7kg spatchcock chicken. Swap the gravy for BBQ sauce and its winner, winner BBQ dinner.
Website | Facebook | Twitter | Instagram | YouTube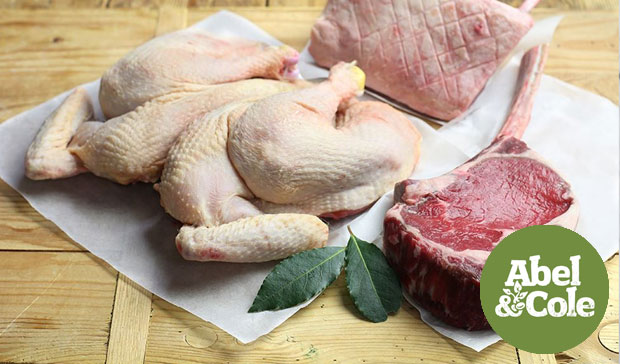 ---
The Cornish Fishmonger
Trying to get trim for the beach? Swap the landlubbers for fish while lowering the fat content and increasing the protein. The brilliant Cornish Fishmonger sources the finest fish, which is why its ordered by Michelin starred chefs around the country. Plus, it's all totally sustainable, which means guilt-free gills on your grills (we'll see ourselves out).
What to buy? BBQ Fish Box
The ultimate collection of crematable Cornish fish in one brilliant box that's packed full of protein. Load your racks with four chunks of salmon fillet, two plaice, a dozen fresh scallops, head on king prawns as well as fillets of mackerel, sardines or herrings depending on what's landed in the nets recently. Sorted.
Website | Facebook  | Twitter | Instagram | YouTube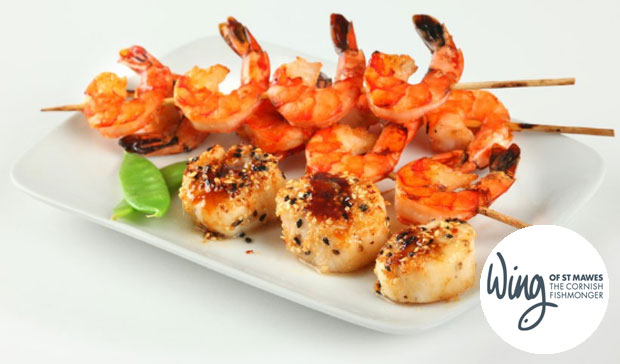 ---
Hook 'N' Block
Hook 'N' Block is a Great Taste award-winning company with trackable delivery and a massive range of cuts for you to savour. Spare yourselves the hassle of getting a megaton of meat into your supermarket trolley by letting these great guys do the heavy lifting for you.
Hook 'N' Block's Premium BBQ Box feeds 25 people. 12kg of meat including fresh steaks, skinless chicken fillets, pork loin steaks, lamb loin chops and pork sausages. Now THAT'S what we call a BBQ!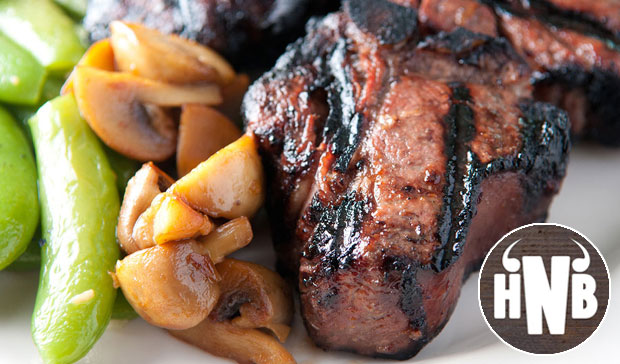 ---
BillyOh
The seasoned outdoorsmen among you might already be familiar with BillyOh's brand of garden goods but for all the newbies present, they supply some of the best garden furniture and, of course, barbecues in the UK. Not to mention summerhouses, log cabins, sheds and garden workshops… Get online and start designing your dream man cave.
Finger. Lickin'. GOOD. That's exactly what your barbecued whole chickens will be when you start cookin' with this badass Outback Meteor Hooded Blue Gas BBQ sold by BillyOh. This 'cue makes perfecting your poussins so much easier and, more crucially, gives you time to sip your beer while the four burners do all the manual cooking labour for you. Cheers.
Website | Facebook | Twitter | Instagram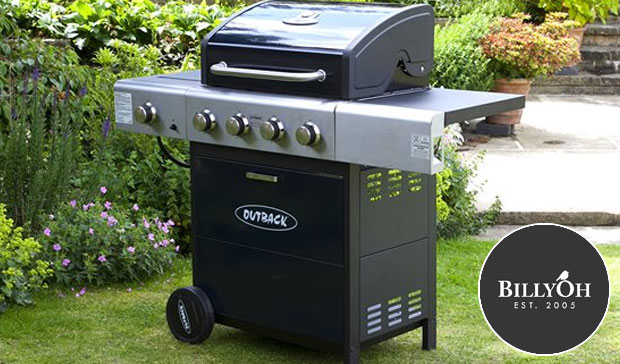 ---
Riverside Garden Centre
Sunday afternoons in the garden centre are usually a long, arduous affair as the missus struggles to decide between that potted lavender tree or the dendrobium orchid she actually came for. Not so with the Riverside Garden Centre, an online store you can browse from the comfort of your own living room. Naturally, there's a vast range of epic barbecues to give you the "I wants" as well as all the accessories you need to look the part of a true pit master.
What to buy? BBQ Sauces, Rubs & Marinades
Riverside Garden Centre has all the barbecue kit but we'd be remiss if we didn't point you towards their incredible online app for choosing the perfect rub, marinade or sauce for the meat lucky enough to have found a home on your grill. And if you've never heard of meat injections then now is the time to educate yo'self.
Facebook | Twitter | Instagram | YouTube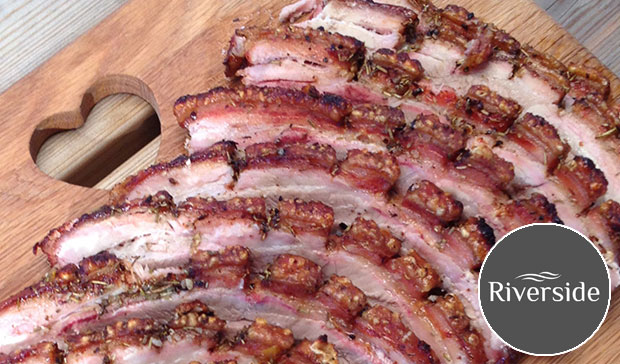 ---
INKA
Ovens? In a kitchen? That's so last year. Both designed and constructed in the UK, INKA charcoal ovens are true feats of British engineering and something that no self-respecting foodie should be without. Sure, they've got stainless steel grill shelves for you to barbecue to your stomach's content but the fact you can serve up day-to-day meals from the INKA makes it the funkiest alternative to your any dull domestic oven.
What to buy? INKA P300
Perfect for barbecuing and day-to-day cooking, the P300 is one of the greatest cooking appliances ever. This unit is loaded with gadgets like a fully adjustable air regulator, in-flue spark arrester and a built-in ash box for minimal cleaning. We don't even know what all that means but we want one.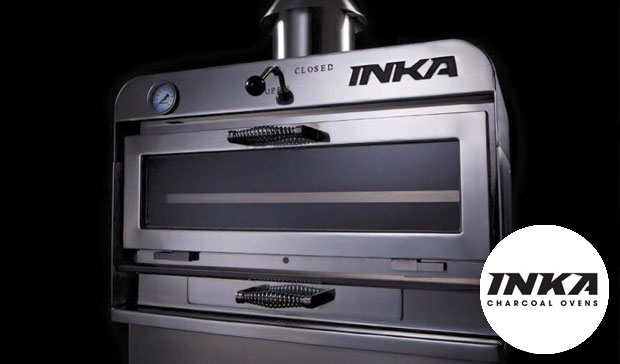 ---
Sous Chef
If you're going to BBQ like a pro then you need the right tools. Enter Sous Chef. This website is foodie heaven with everything a wannabe chef needs from the cooking equipment to presentation items if you're looking to go the full monty with your al-fresco meat feast. Besides, can you really pull off a Gordon Ramsey impression over the barbie if your *bleeping* knives haven't been used by *bleeping* Michelin starred *bleeping* chefs?!?
What to buy? ThermaQ BBQ Thermometer Kit
Need to cook at the optimum temperature to ensure a perfectly grilled poussin?  Then you need a ThermaQ BBQ Thermometer from Sous Chef. No more trips to A&E because you've managed to give the entire family food poisoning. Again.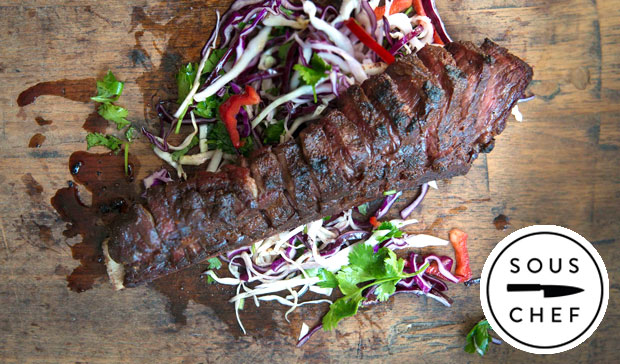 ---
Pitt Cue
This London restaurant are veterans of the capital's BBQ scene and true kings of all the grill. But what's this? There's not a burger in sight on these sample menus? Indeed, you'll be amazed by the dishes Pitt Cue can create using nout but the humble barbecue and with a little help, you too can evolve beyond a four-pack of beef burgers and several bottles of hot sauce.
…And here's how. The BBQ gurus at Pitt Cue have created a barbecuing bible that will transform you into the grilling genius you aspire to.
Website | Facebook | Twitter | Instagram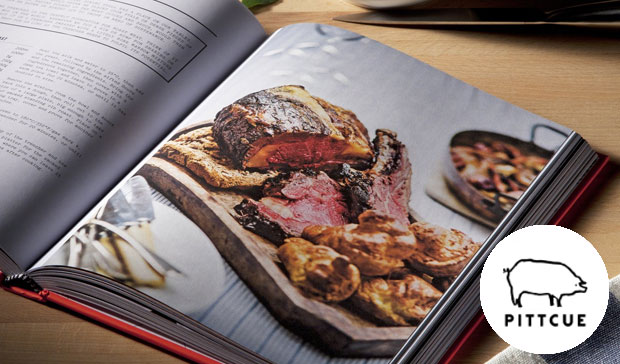 ---
Hartley Farm Shop & Kitchen
Bradford-on-Avon. A cracking little town in the Somerset countryside. Midsomer without the murders. It's also a hive of barbecuing brilliance and Hartley Farm Shop have a huge variety of kit. What's more, this team are experts in the uber-cool Big Green Egg BBQ and they'll happily demonstrate the awesome cooking power of this in-vogue 'cue before your very eyes. Prepare to feel hungry.
What to buy? The Big Green Egg
What else were we going to choose? As you might've seen on your TV, this BBQ is one of the most versatile 'cues on the market whether you're cooking up some steaks, baking pizza or just smoking a joint of meat.
Website | Facebook | Twitter | Instagram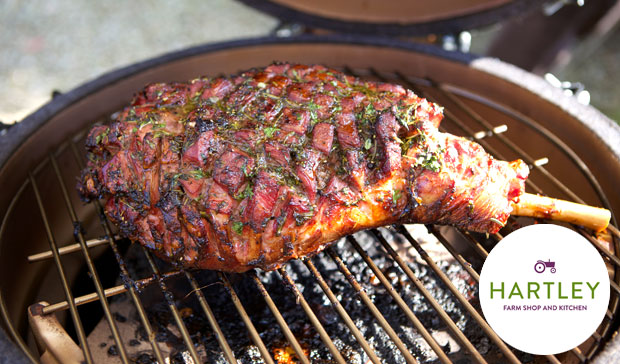 ---

---
The Buffalo Farm
Buffalo's? In Scotland? No, this isn't some Nessie type tale, Scotland is home to a superb farm producing amazing buffalo meat and tasty mozzarella. While lesser men mess around with prawns, true grill-masters are taking on steaks that are simply enormous! Buffalo if also higher in protein and less fatty than cow's meat. Plus, there's nothing so 'murican as watching a piece of meat as thick as your hand sizzle on the grill. Buffalo Farm can make those dreams come true.
What to buy? Buffalo Taster Box
If you've never blessed your taste buds with buffalo before then this is where you should start. A taster box, packed with approximately 2.5kg of meat including 4 steak burgers, 2 sirloin steaks, mince, stewing meat and breakfast sausages. "I love the smell of buffalo in the morning!"
Website | Facebook | Twitter | Instagram
---
Yumbles
Sssshhhhhhhhh… It's your sister's birthday in two days. You've no idea what to buy her. You trawl through the usual outlets. You got her an HMV voucher last year. A 50% off customised doorstop for Christmas. You're running out of options fast. Then you find Yumbles. A gourmet collection of the finest artisan foodstuffs. You click "order" on a Bespoke Blend Gin Kit. You're saved. By jove, you're saved.
What to buy? Organic Mheat Steak Multipack
The chances are you know somebody who's vegetarian/vegan and if that somebody is coming to your summer barbie then you need to be prepared. Luckily, Yumbles have your back with their Original Mheat Steak Multipack, vegan-friendly meat that not only looks good, but tastes good too.
Website | Facebook | Twitter | Instagram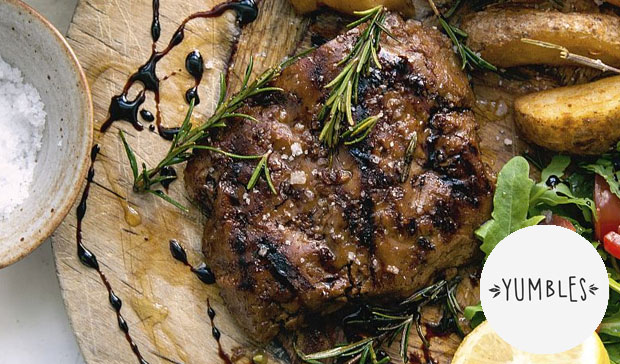 ---
Coombe Farm
Coombe Farm take the best grass-fed organic meat direct from the field to your doorstep. And if you've never been able to tell the difference between ordinary and organic burgers before then right now is the time to believe the hype. These patties are rich, juicy and are packed with flavour that will have everybody singing your meaty praises. You absolute ledge, you.
Take your burger game to the next level by packing your buns (brioche? Natch) with Coombe Farm's organic venison burgers. Loaded with Italian flavours like thyme, basil, oregano, garlic, rosemary and sage.
Website | Facebook | Instagram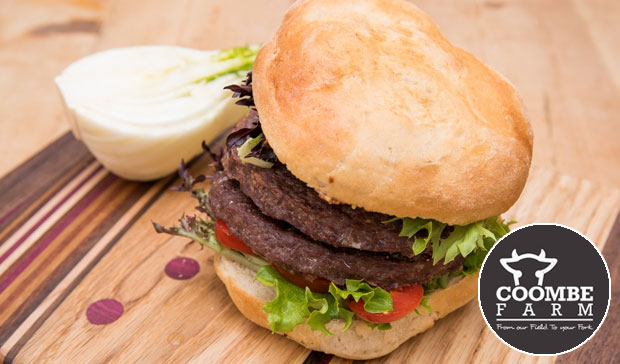 ---
ProQ Smokers
We've got a very small list of things that a man should own if he is to be known as a true barbecuing god. And a ProQ Smoker is right at the top of that list. It's a sure-fire way to take any humble piece of meat to the next level. It'll give you meat so tender and tasty you can probably just rip out your kitchen oven, you won't be needing that old thing again.
What to buy? ProQ Excel 20 Elite
Go big or go home. The ProQ Excel 20 Elite is the biggest, baddest and best-est ProQ Smoker with 1mm thick steel, stainless steel fittings and a whopping 65lbs cooking capacity.
Website | Facebook | Twitter | YouTube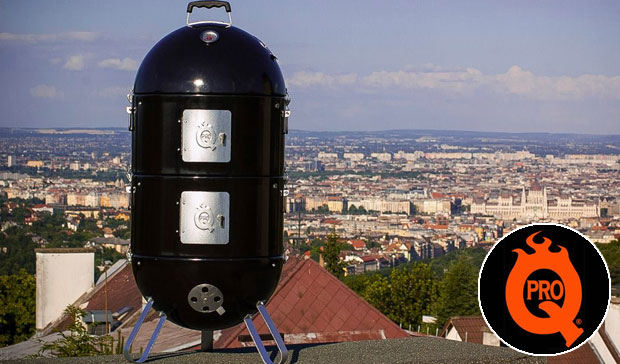 ---
MenKind
Quick question. Is a man, really a man, if he doesn't possess a samurai kitchen knife set for his summer barbecue? And what about a drone to catch aerial shots of your "legendary" game of ultimate frisbee? If you can think it, MenKind probably has it. Although the missus might need some persuading if you're planning on plonking the full-size replica of a Porsche 911 engine in the living room.
What to buy? Man Burger Press
Anybody can fork out a crisp plastic fiver for a pack of 6 burgers but if you're going to be known as the true onion grilling lord of your back garden, make your own patties using MenKind's brilliant Man Burger Press.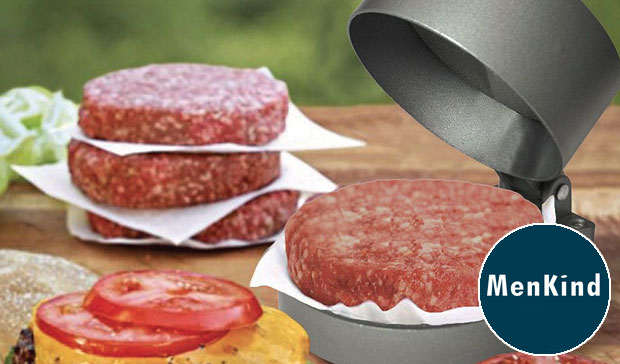 ---
SousVideTools.com
Ah, the piece de resistance, you've made your own burgers and you even had a go at making your own burger buns. You've reached new levels of barbecuing greatness and now you're ready for the tools to transform you into the slightly tipsy al-fresco cooking god you always knew you could be. SousVideTools.com have everything you need to make that last leap to greatness.
What to buy? PolyScience Smoking Gun
Possibly one of the most badass pieces of barbecuing kit you could hope to add to your grilling arsenal. This PolyScience Smoking Gun lets you smoke with ease using scented wood chips as its ammunition. Lock. And. Load.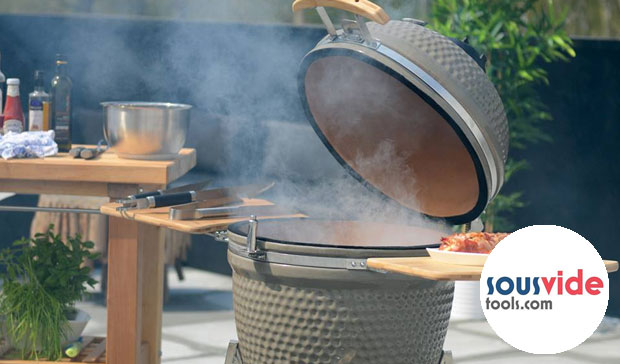 ---
Plant Theatre
Make the great outdoors even greater with the fantastic garden furniture supplied by Plant Theatre. You can finally transform the garden as you've been promising the missus for the last 3 summers, with a cracking selection of planters, gardening kits and furniture to transform your wasteland into the designer entertaining space of your other half's dreams.
What to buy? BBQ Table & Workstation
Look like a true pro with this awesome hardwood Barbecue Work Station from the experts at Plant Theatre. This fold-down piece of furniture holds all your tools, plates and we can confirm operates as an extremely effective resting place for your beer while you flip burgers. Colour us pleased.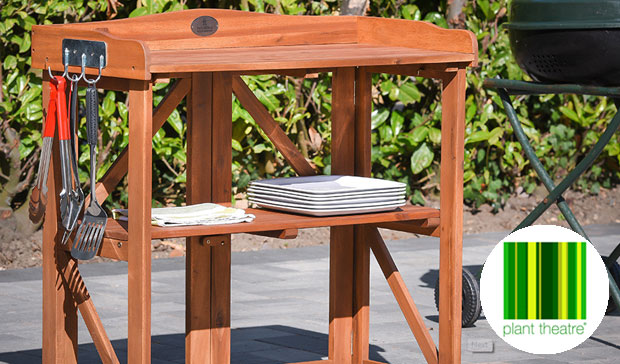 ---
ProCook
It's time for a culinary revolution, and ProCook is your armoury. Here you'll find all the tools and accessories you need to barbecue like the professionals and create some al-fresco eats that'd impress even the most hardened cooks.
What to buy? ProCook Pizza Stone
We're amazed at how many failed attempts at barbecued pizza there are floating around on Instagram. Be a hero and cook on a ProCook Pizza Stone to show the failing rest how it's really done.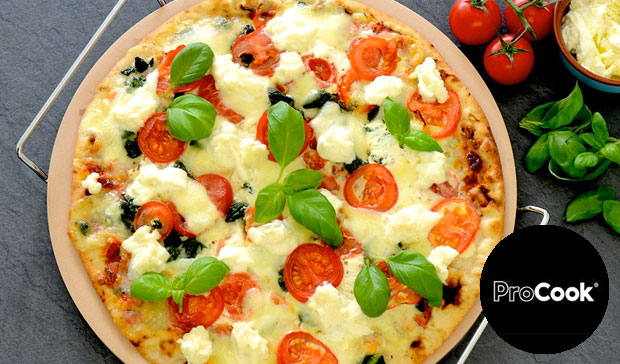 ---
Hot Box Stoves
Stoves come in all shapes and sizes, and whether you're looking for a fire for the home or a grill pan to burn some pork 'n' apple chipolatas on we highly recommend you make your pyromantic way to Hot Box Stoves. This brilliant site has everything you need for your wood-burning needs and has one of the finest collections of 'cues and smokers we've seen to date.
Pizza ovens seem to be the latest must-have piece of kit for barbecuing enthusiasts but you shouldn't even attempt to cook anything round and doughy without Hot Box Stove's Roast Kit. This is the essential collection of tools to make you look like the ultimate pizzaiolo and not a pizza-oh-no.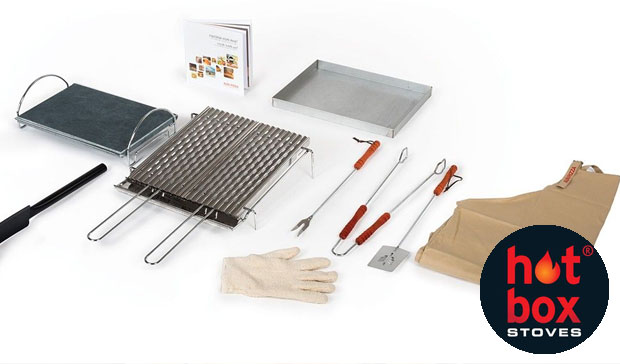 ---
Clas Ohlson
It's a truth universally acknowledged that the Swedish are true masters of domesticity. Taking the German efficiency and adding a dash of Danish hygge, Clas Ohlson's superb range of barbecue accessories and grills are easy to use, uber effective and, most crucially, makes you look like the barbecuing lord that you knew, deep down, you were always destined to be.
What to buy? Move-It BBQ
Traditionally proper barbecues are hefty units that you'd struggle to carry beyond the limits of your back garden. Enter Clas Ohlson's Move-It BBQ, a portable charcoal grill that gives you the freedom to burn kebabs virtually anywhere.
Website | Facebook | Twitter | Instagram | YouTube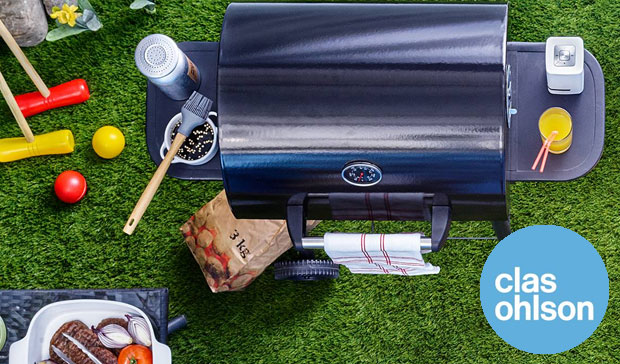 ---
Kezie
Pork and leek? Yawn! Spicy chorizo? Bored! Diced crocodile… Now we're cooking! Kezie's range of exotic meats are perfect barbecue fodder for gents who are bored of the norm and are ready for a brand-new Man vs Food challenge. Wild Boar and Apple Sausages? Elk Haunch Roast? Zebra Burgers? Quite literally "Game on." And we can confirm their customer service is superb.
Native to Australia, Kangaroo Meat really is incredibly tasty and also so much healthier than your normal steak. Also with the Kangaroo's rich herbal diet at least one of you will have eaten some salad.
Facebook | Twitter | Instagram | YouTube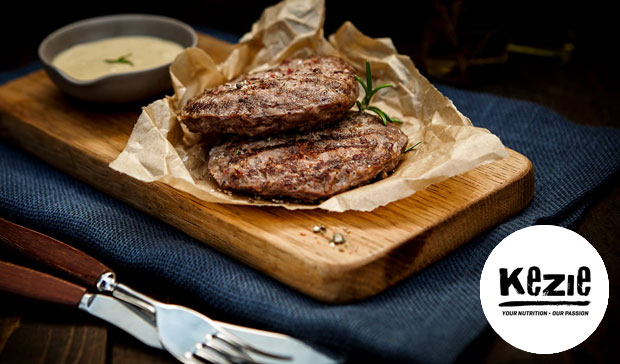 ---
Idyll Home
You've got the perfect barbecue set up but your garden terrace is feeling more than a little lacklustre. It's time to surf your way over to Idyll Home and freshen that thang up. This fantastic Not on The High Street certified store has a fantastic range of goods to spruce up your midsummer meat feast including everything from rustic fire bowls to outdoor sofa sets if you're feeling expensive.
What to buy? Personalised BBQ Tool Set
The finishing touch to your summer BBQ essentials. A tool set engraved with a special message just for you, complete with its own canvas carry bag. May we suggest, "Belongs to the lord and saviour of the humble barbecue [insert name here]".