The Drink
Dancing Man Brewery – Craft Beer Brewery
📍 Southampton
With the craft beer revolution running riot, it's hard to know where to start! However, Dancing Man Brewery cut through the noise with their irresistible range of craft ale concoctions. Encompassing the complete beer spectrum, from light and fragrant pale ales to dark and rich full-bodied stouts, they belt out immense creations with impressive frequency.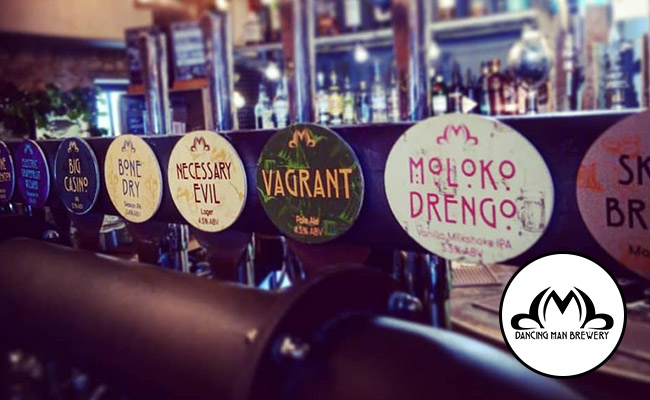 ---
Fixed Wheel Brewery – Craft Beer Brewery
📍 Birmingham
A cycling fanatic with a passion for brewing, Head Brewer Scott, co-founder of Fixed Wheel Brewery, threw his heart and soul into this delicious venture which has gone up through the gears to become a favourite on the Birmingham beer scene. Just like cycling, brewing can be tough going when you start out, but it's all worth it when you reach the top!
---
Beatnikz Republic Brewing Co. – Craft Beer Brewery
📍 Manchester
Just like author Jack Kerouac, Beatnikz Republic Brewing Co. set off on the road in search of something more; something unique, something special… and oh boy did they discover it! Their off-the-wall craft ales are causing a feeding frenzy in the heart of Manchester they're in such high demand. Fantastically flavour-filled, bold, brave and vivacious, we're in awe of their creations and can't wait to get our hands on one of their concoctions once again!
---
Twisted Cider – Cider Makers
📍 Sherborne
Twisted Cider are flying the flag for the cider makers in our best of the best blog with their brilliant appley beverages whipping up a storm in the South West. Yes, people, don't just plump for the big brand name cider makers, delve down and discover what's on offer at local level because you'll unearth some absolute belters as we did with these guys!
---
Craft Beer Co. – Craft Beer Boozers
📍 Brighton
22 keg beers, 5 cask pumps and more than 200 bottles and cans, Craft Beer Co. boasts one of the finest, most-varied, downright delicious ranges of craft beer the south coast has ever seen. With an array of ever-changing lines and bottles, you could pitch up every day for a year and never have the same beer twice. With wonderfully knowledgeable staff and a great menu on offer, it has all the elements that are required of a fantastic craft beer boozer.
Website | Facebook
---
Beer & Bird – Craft Beer Boozers
📍 St Ives
As the name suggests, there are two staples at the brilliant Beer & Bird: craft ales and delicious fried chicken – the perfect double act! Enjoy a stacked burger to complement your foaming craft ale as you treat your taste buds to a palate-pleasing array of other-worldly flavour combinations. Heart, soul, passion, you'll find it all at the unequivocally phenomenal Beer & Bird.
---
Raglan Road – St. Paddy's Day Boozers
📍 Nottingham
Nottingham's premier Irish bar, this place goes off on Paddy's Day. With March rapidly coming into sight, it's only sensible to begin planning where you'll be going for a good old Irish knees up and you won't go wrong with Raglan Road. Boasting a great pint of Guinness and an unrivalled party atmosphere, you don't need to head to Dublin itself to experience all the Paddy's Day has to offer. It's also a great place to head any time of year!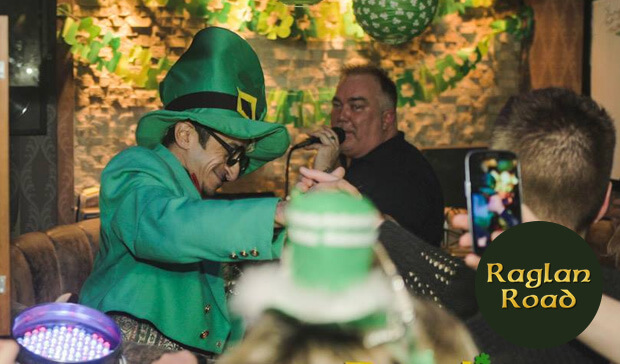 ---
O'Shea's Irish Bar – St. Paddy's Day Boozers
📍 Manchester
O'Shea's Paddy Day party is the stuff of legends. Starting early and going on 'til late, you can well and truly celebrate in style. With tasty bites, live music, Irish gins aplenty and a foaming Guinness or two, why would you head anywhere else?! If you can't make it to their Paddy's Day bash, they have live music on Thursdays-Sundays plus they show all the major sporting events on the big screen! Ideal!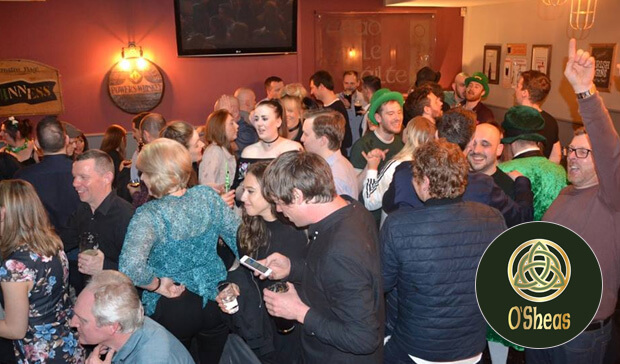 ---
Fiddler's Elbow – St. Paddy's Day Boozers
📍 Brighton
'Where every day is St Partick's Day!" This outstanding Irish pub is a vibrant party hub in the heart of a vibrant party city. Extending Paddy Day celebrations to 365 days a year, the craic never stops. Be sure to catch one of their monumental street parties which are dotted throughout the year, they well and truly go off! Certainly one of our favourite boozers we've ever had the pleasure of frequenting.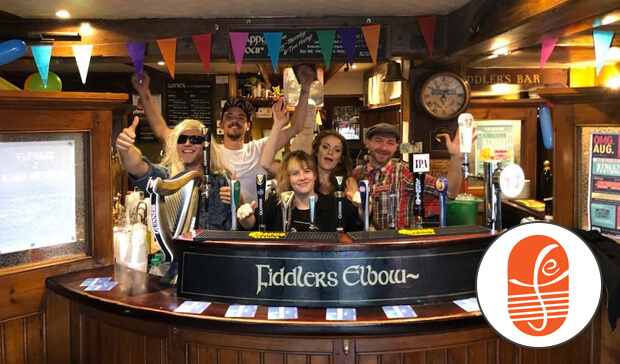 An exclusive offer for you…