Beat the Lockdown Blues by broadening your horizons and grabbing yourself some intriguing new beers to try in these cold, dark, winter evenings.
From the best IPAs to Porters, Sours to Stouts, we've selected twenty weird and wonderful concoctions for you to enjoy and, best of all, you can get them delivered straight to your door, so you don't have to go out searching high and low to source them. Winner!
---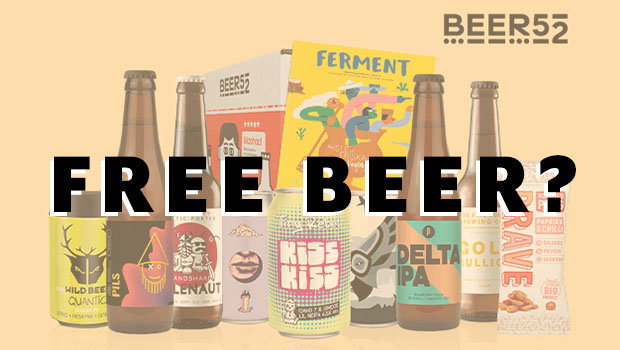 We've teamed up with our friends at Beer52 who are offering 8 beers for free, all you have to do is pay £5.95 postage!
---
Best IPAs
Amundsen – Pillars of Light Pina Colada
If you're after sizeable and sensational flavours, this milkshake pale ale from Amundsen is the place to start. At 7.5% it packs a punch, but one of these is all you need with so many delightful tastes and aromas coming to the fore.
---
Fourpure – Hemisphere Session IPA
This London-based brewery has concocted an American-style British beer (a mind-bender right there), with bold citrusy flavours shining through. Crisp, clean and thoroughly enjoyable – at 4.2% you could certainly sink a few of these with ease.
---
Mad Squirrel – Big Sea
Pine notes coming through in waves, this West Coast IPA is a big hitter with citrusy undertones and a beautifully bitter twist. It may be the Big Sea, but we're giving it the Big A* for tastes and flavours, plus the can design is also getting a big thumbs up.
---
North Brewing X Stillwater – Kveik IPA
A collaboration between North Brewing and Stillwater has given birth to a sublime 7% IPA which boasts stone fruit flavours with a subtle spicy kick at the end. Alternative? Yes. Brilliant? Undoubtedly!
---