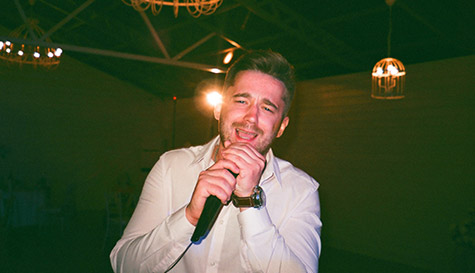 Get the stags together and channel your inner Rick Astley as you and the boys enjoy some of the finest Spanish cuisine, with the outrageously fun Barcelona Karaoke Dinner. Kick things off with a three-course meal accompanied with unlimited (yes, unlimited!) sangria as you and the guys loosen up your vocal chords and prepare to belt out some karaoke classics.
The Menu
To share:
Maki California
Shrimp chips
Homemade croquettes
Chicken yakisoba with soya sprouts
Ham, crab & omelette strips salad
Mains - a choice of:
Crispy sea bass
Grilled entrecote
Dessert:
Since the dawn of (stag) time, karaoke has been a classic complement to that epic evening out. It'll undoubtedly go down a treat with those stags who enjoy a laugh and aren't afraid to unleash a heap of chaotic fun into proceedings. So, get ready to grab that mic and fist pump Wembley style as you and the boys take it in turns to get up on stage and strut your stuff. You can do it throughout your meal or wait until the end, as you enjoy the privacy of your own karaoke lounge (yes, you won't have to embarrass yourselves in front of a group of strangers!).
If you have a couple of shy guys in the group, the unlimited sangria will certainly help them find the confidence to get up and give everyone a classic rendition of The Proclaimers 500 Miles. "Da da da (da da da), Da da da (da da da), dun diddle un diddle uh ha!"
So, be sure to book this stag classic for your epic weekend away in Barcelona. Speak to a member of our team today for more information.
Classic Stag Party Hits:
500 Miles The Proclaimers
Story of a Lonely Boy Blink 182
End of the World as We Know It REM
Wonderwall Oasis
Another One Bites the Dust Queen
Never Gonna Give You Up Rick Astley
Love & Marriage Frank Sinatra
Na Na Hey Hey (Kiss Him Goodbye) Bananarama