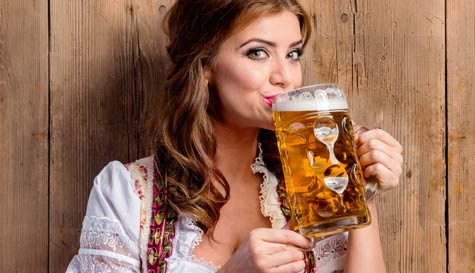 'Stock exchange?!' we hear you ask with concern. However, do not panic, this involves absolutely no knowledge of brokers and bonds and much more knowledge of booze and beer.
This exciting stag do activity was created with the idea of providing quality beers at no set price! The 18 German premium draught beers on offer suddenly drop their prices at 5pm and new prices are regulated by the supply and demand of the drinking folk (you guys).
The rules are easy: your order is placed on the market computer, which permanently updates the course for each individual beer according to demand. This means that you can pay any price from EUR1.60 upwards (unless the market crashes, in which case it's cheaper than bottled water!). The beers that aren't in great demand are cheaper so there are loads of chances to grab cheap booze!
Will you let the market sway your drinking decisions or stick to your favourite pints no matter what the cost? This is your opportunity to play the market and get the most beer for your buck. With 18 top quality draught beers to choose from expect bedlam when the ordering gets underway and the market fluctuates all over the places depending on who's having what. You'll want to think carefully before offering to get a round in!
This is definitely one of our more unusual activities so head over to Berlin for some legendary stag do memories.