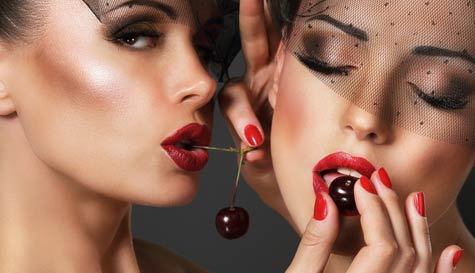 Our stag party naked dessert in Berlin is the perfect way to make sure the groom doesn't miss any of the basic food groups while giving him a once in a lifetime dining experience.
He'll be eating from his own sexy, human table although you might have to remind him not to stare with his mouth full (?!?). This erotic session begins with a stunning strip show from a red hot Berlin fraulein. The strip will last 10 minutes during which time all the stags will get to enjoy some very special Anglo-Saxon relations.
Once naked the beautiful model will then lay down and encourage the groom to cover her body with snacks and fruit. Once she is suitably resplendent in treats then all the stags can tuck in or leave everything for the groom to join in. Berlin stag do naked dessert…? Now that's what we call "Fine dining"!
Each of the stags will also receive 2 beers each. This fantastic experience can be woven into your evening as a stag prank on the groom or as part of a full evening's entertainment. Our Berlin stag weekend naked dessert does work particularly well as a surprise for the groom so feel free to ask our team of stag party experts how this can be used as a great joke to give the groom a close look at all the feasts of the flesh he'll be giving up once he's a married man!