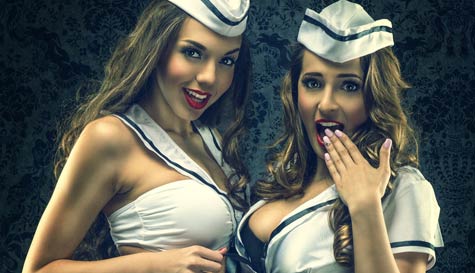 You and the lads can set sail in search of excitement, adventure, and, more importantly, alcohol. Bristol's very party foundations were built on the sailors and indeed some of the pirate crews that used to sail from the harbour. Since then the best pubs have always been found around the waterfront and times haven't changed. Bristol's Harbourside is a great place to party but those with style will take to the water.

You'll step aboard the boat which can hold 40 people, there'll be drinks available on board as well as a great sound system. But you won't be restricted to just partying aboard, the boat will make three stops ashore to get you to some of the hottest bars, to mix with the landlubbers, view the local maidens and then head back on-board for the next leg. Of course if you do manage to catch the eye of any local lasses, the single lads needn't panic as you will eventually be finishing the cruise back at the starting point and you can then move on to your favourite bar or back to where the aforementioned honeys were last spotted.

You can be sure of leading the lads into an epic night of laughs, drinks and tops tunes. But the party doesn't have to stop when you hit dry land. You can talk to our team about Guest List Nightclub Entry to ensure you can get all the guys names on the list to one of Bristol's hottest clubs. They really will see you are indeed the man with the plan where their whole night is taken care of, all they'll need to do is enjoy themselves (and hopefully mark your stag weekend planning expertise by getting a few drinks in for you).
Please note: You can also book this activity in the daytime. Please speak to a member of our team for more details.