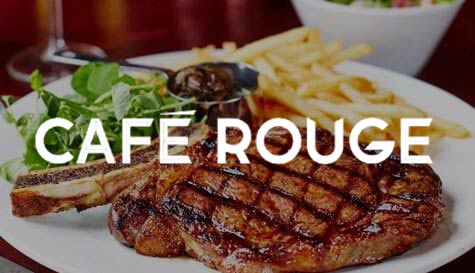 The French know a thing or two about food, indeed it was Napoleon Bonaparte who said "A stag party marches on its stomach." (or words to that effect). The thing is, if you're in charge of a group of blokes for an entire weekend, the one vital thing is making sure they're fed up... Well fed. You catch our drift.
One thing you don't want to be doing is leaving it to chance, heading to one of the country's biggest cities and then hoping you can find a free table on a busy weekend is a bit of a lottery and a recipe for having the lads on your back as you walk out of the fifth restaurant in a row that doesn't have a table big enough for your sizeable group.
That's where StagWeb can help. We'll arrange for a table to be booked and waiting for you. Turn up at the pre-arranged time and you'll be greeted and shown to your table. You and the guys can get the drinks in while you talk over the day's events and continue to find any reason to laugh at the groom's expense (it's his stag do so he has no one to blame but himself).
The meal will be prepaid so all you need are your stretchy elasticated trousers and some money for your drinks. Bon appetit!
Typical Menu
Starters
French Onion Soup (v)
Champignons (v)
Pate
Mains
Demi Poulet
Fish & Chips
Tarte (v)
Desserts
Creme Brulee
Ice Cream
Lemon Tart
Please note: This is a seasonal menu and may be subject to change.
Whoa, whoa, whoa. Put the fork down there Tubs, have you earned your stag dinner? By that we mean have you completely given both the stag weekend and the groom/condemned man a proper spanking? If the answer is "No" then you're doing it wrong. Your day should've been packed with suitable stag challenges to make sure all the guys are really worthy of a stag feast. Ask our team about building a complete day of stag laughs, Bubble Football, Inflatable Games, Rage Buggies, the world is your lobster, so call now and let's get this party started!