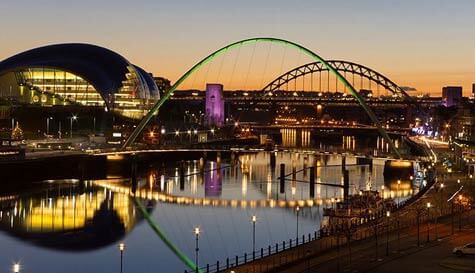 Newcastle is, without doubt, one of the best party destinations in the UK but if you really want to take in the Geordie Shores then the best way to do it is by boat. In particular, on a party cruise, hitting the River Tyne and some of the more beautiful sights (and we're not just referring to the scenery as the boat itself have some stunners aboard!).

You will step aboard along with fellow revellers early in the evening for a 3-hour cruise of hard-partying and great tunes. The boat has a fully stocked bar on board to keep you all hydrated ("Water, water everywhere and not a drop to drink... Guess I'll have a Newkie Brown instead."), and a resident DJ will be on hand to spin the tunes and get the party started. After arriving back to the dock at 10.30pm, you can keep the fun going for another hour; then it is time to return to dry land and embark on the next step of your journey!

We'll even add guestlist nightclub entry to your night out so you can gain instant access into one of Newcastle's best nightclubs. After all, this isn't any weekend, you are stags on a mission and shouldn't have to queue, you are stag lords and should be kept close to the nearest bar at all times.

This is a night out of epic proportions to help ensure your stag weekend isn't just a forgotten journey but one of those huge lads' weekends away that goes down in legend!